Fred Beans CARSTAR Collision Center

Boyertown


525 Route 100 North


Boyertown, PA 19512



484-925-2436


Doylestown




1100 Airport Blvd.

Doylestown, PA 18902



267-406-6204

Flemington


180 US 202 Building A


Flemington, NJ 08822



908-905-0753





Langhorne

250 N. Woodbourne Rd.

Langhorne, PA 19047

215-970-7728




Mechanicsburg

6302 Carlisle Pike

Mechanicsburg, PA 17050

717-775-3070




Newtown

10 North Sycamore St.

Newtown, PA 18940

215-968-3806

HERE'S ONE MORE REASON WHY IT'S
                 BETTER AT BEANS!


Our collision centers are now CarStar autobody and paint repair centers! In an effort to continue to grow and stay on top of all of your car servicing needs we've partnered with CarStar.
How is this better for you?
  We'll work with ALL insurance companies for your claims
  Always up to date with latest trends and technology in the industry
  High level extensive training for all our repair technicians
  We stand behind our work with a CARSTAR Limited Five Year Nationwide Warranty* on qualifying repairs
  On-Time Delivery, working with the best and fastest in the industry means you'll get your repair done in the time-frame we give you.
Appointments to Fit Your Schedule
When you visit us online, you can make an appointment with the location nearest you. We offer services in Doylestown, Mechanicsburg, Fleming, Langhorne, Newtown and beyond. Drive your car to the collision center nearest you to minimize the chances of further damage and take the stress out of dealing with that aspect of the aftermath.
We are open from 8 a.m. to 6 p.m. on weekdays, and although we are closed on the weekends, you are welcome to speak to us if you have an emergency.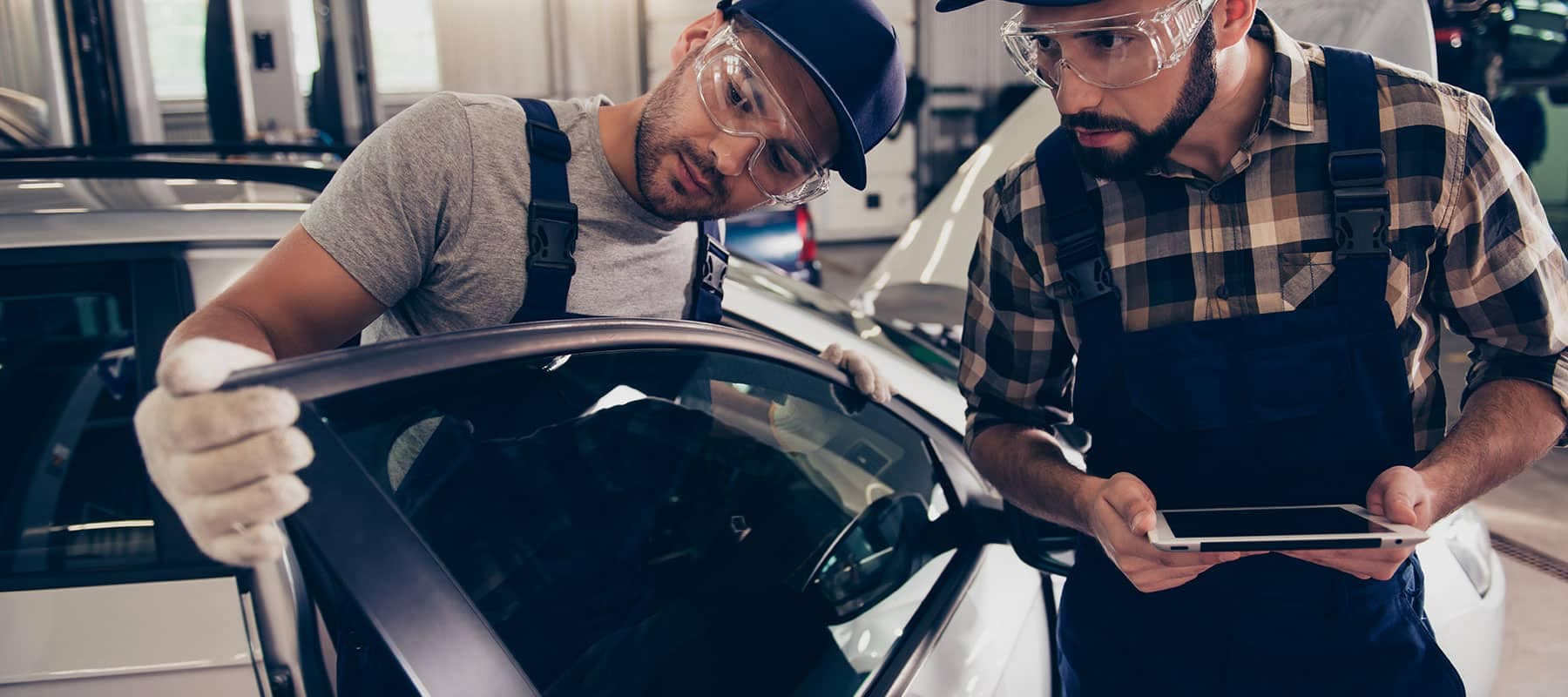 Expert Technicians
Many drivers are reluctant to put their car in someone else's hands, particularly after a collision. At Fred Beans, we do not want you to worry. Our technicians are highly-trained and passionate about repairing cars. They have encountered almost any type of collision damage you might sustain and have seen both minor and extensive damage.
Our technicians are here to walk you through each step of the repair process, so you understand what we are doing and why. If your car is beyond repair after a collision, we will give you an honest assessment and help you make the next step, whether that is leasing or buying a new or used car or using a rental for a while.
Fred Beans Collision Centers are familiar with cutting edge vehicle technology. Often after a collision, our customers want to double-check their cars' safety features or add new options to their car. Our technicians will guide you through both processes and answer any questions. If you are not sure what features are offered for your car or trim level, ask for a thorough car review or comparison. If you are overwhelmed with feature options or do not know what certain features do, ask a technician or dealer for recommendations. If your collision happened at night, for instance, you could benefit from blind-spot monitoring.
Complete and Thorough Repairs
The one thing we want Fred Beans customers to know is that we stand behind our work. Our collision center promises not only thorough repairs, but repairs done within a professional, caring manner. Our repairs will always be tailored specifically to your car. If you need parts, we guarantee quality parts and on-time delivery. The parts we offer include everything from tires to brake pads, hoses and pumps. We also offer accessories to customize your car. After a collision, you may find it useful and cathartic to change your vehicle's paint job, rims or interior, or otherwise make it look and feel different.
When bringing your car in after a collision, ask if you qualify for a Carstar Limited Five-Year Nationwide Warranty. Carstar is a trusted team of auto body repair experts, and we guarantee their work is the best you will find in our region, or Pennsylvania as a whole. Under the Limited Five-Year Nationwide Warranty, you will not pay anything out of pocket for qualifying repairs. Even if your car or repair needs do not qualify for the warranty, we promise you a professional, hassle-free repair. We will never add unexpected upcharges or fees, and we can work with you should you need financing help.
When Will I Get My Car Back?
Automotive Body ShopAt Fred Beans, we promise fast and on-time delivery of parts and repair service. When we give you a time frame, that is the exact length of time you can expect to wait for a car. If something unexpected comes up or unforeseen circumstances prevent repairs, we will let you know as soon as possible. We promise you will not be stuck waiting for a working vehicle on our watch. Our goal is to help you deal with the aftermath of a collision by returning to your everyday life and driving schedule as soon as you can.
Contact Us
If you have questions about our services, need help after a collision or want to see our inventory, please contact us today.