Pre-Owned 2012 Cadillac SRX Premium Collection AWD Sport Utility
VIN:

3GYFNFE36CS549498

Stock:

W21144E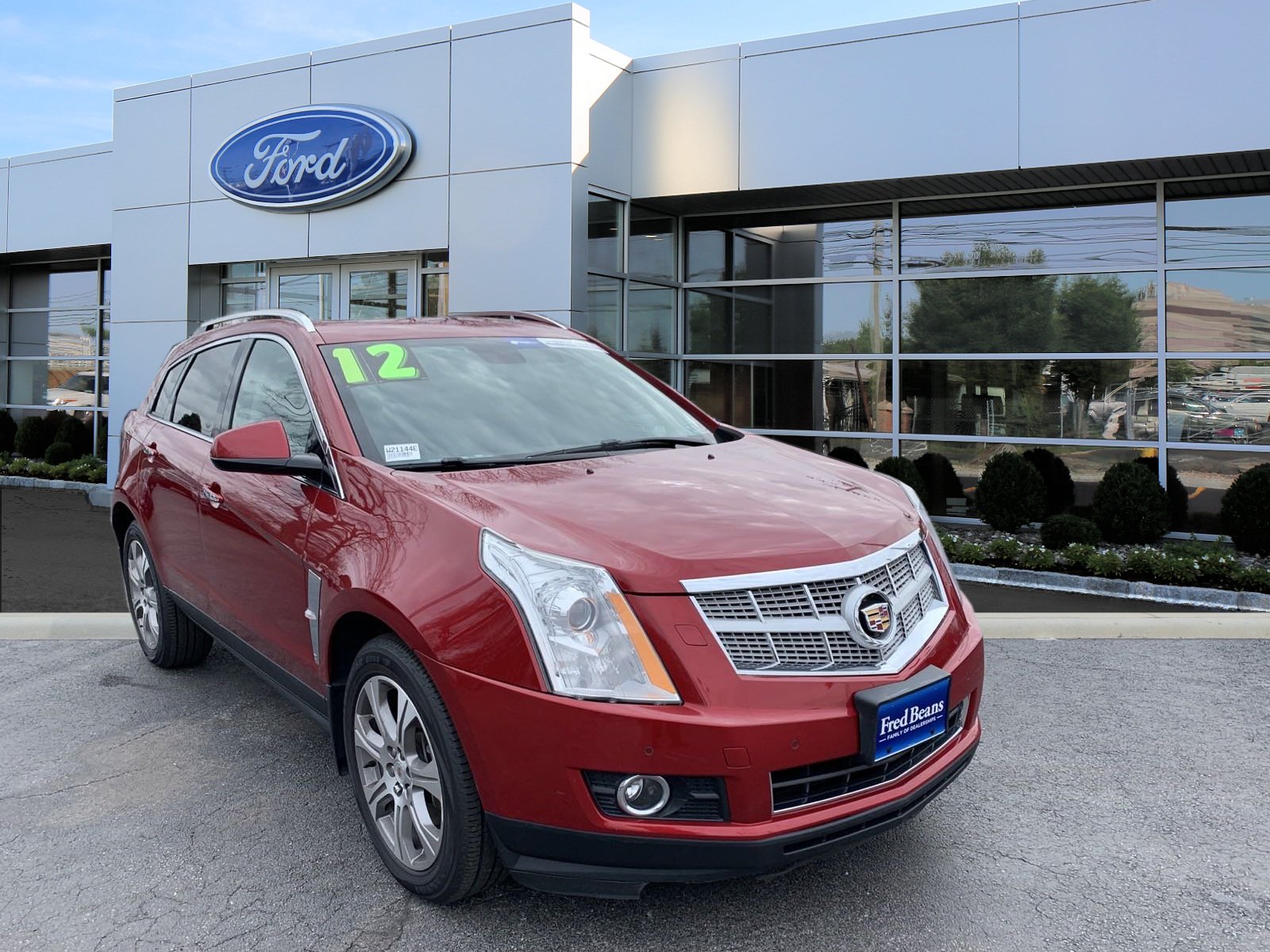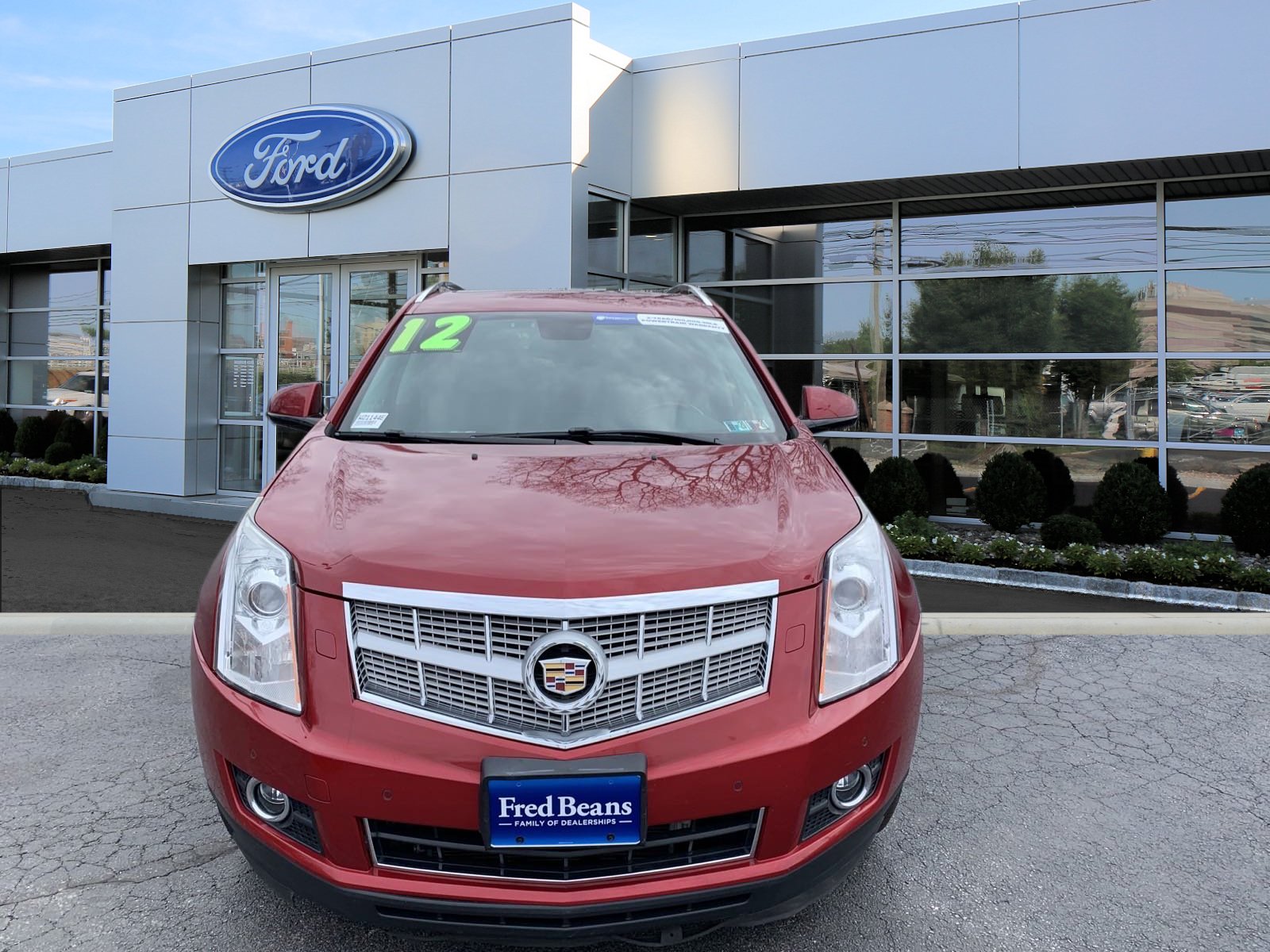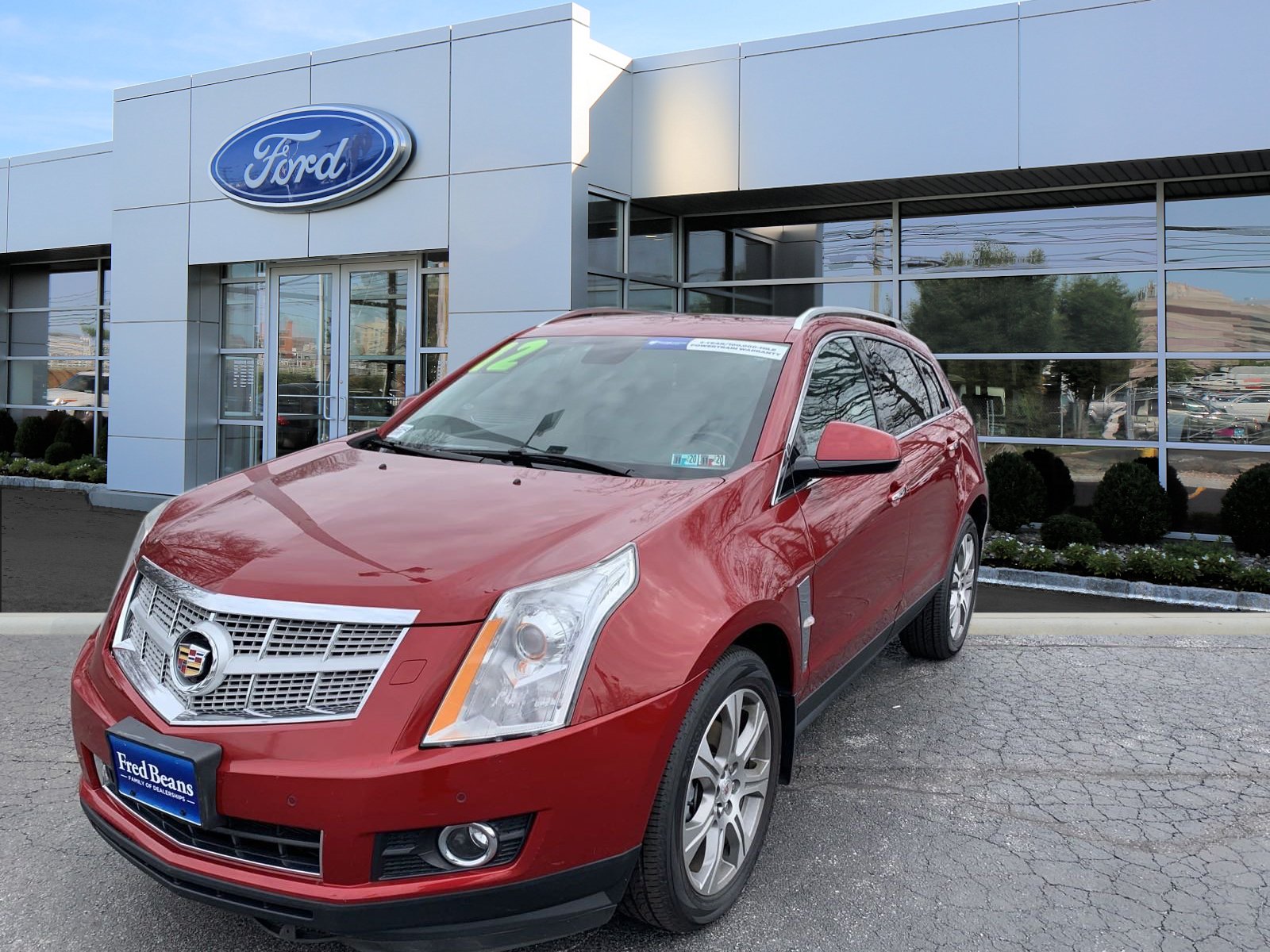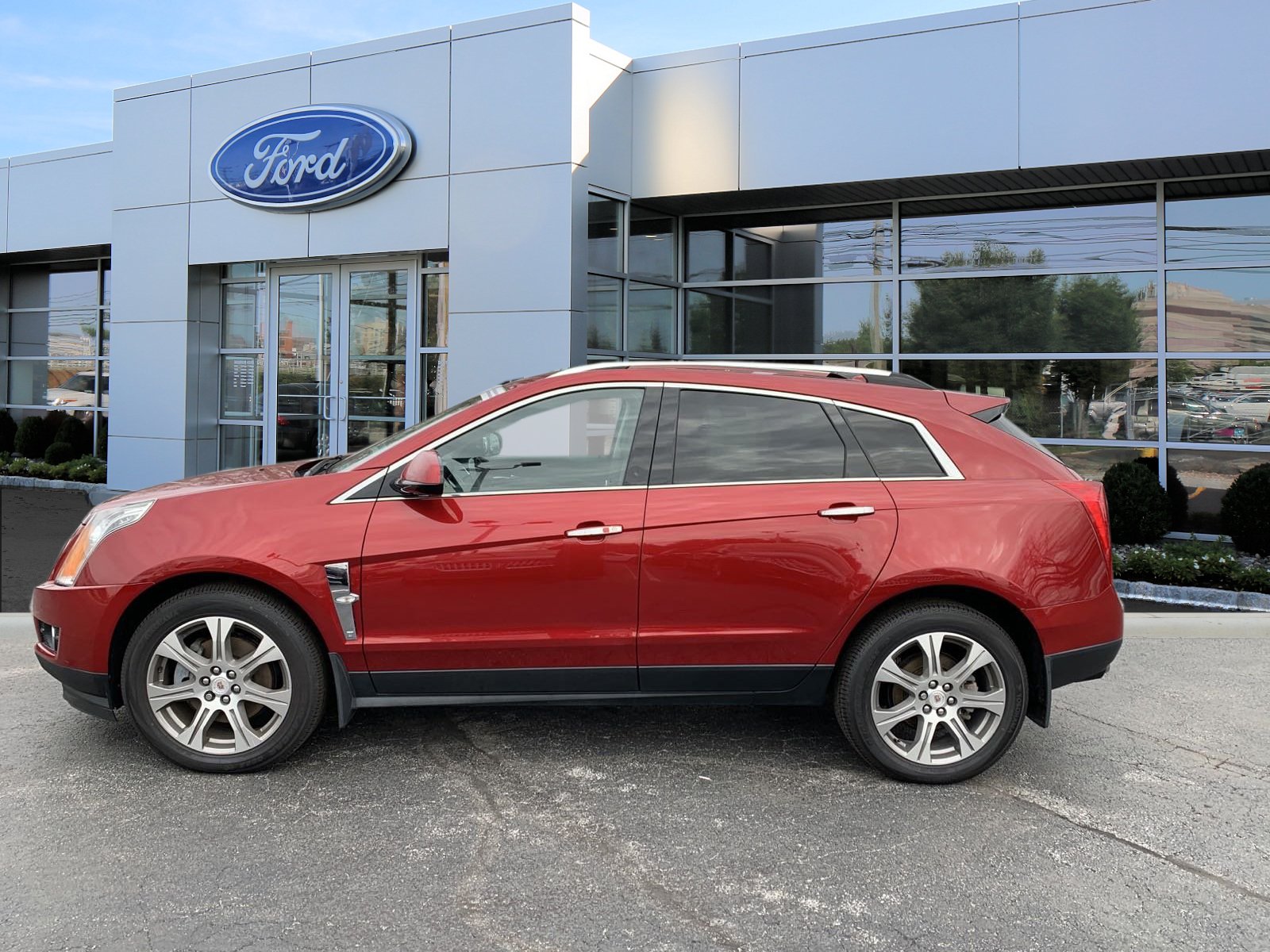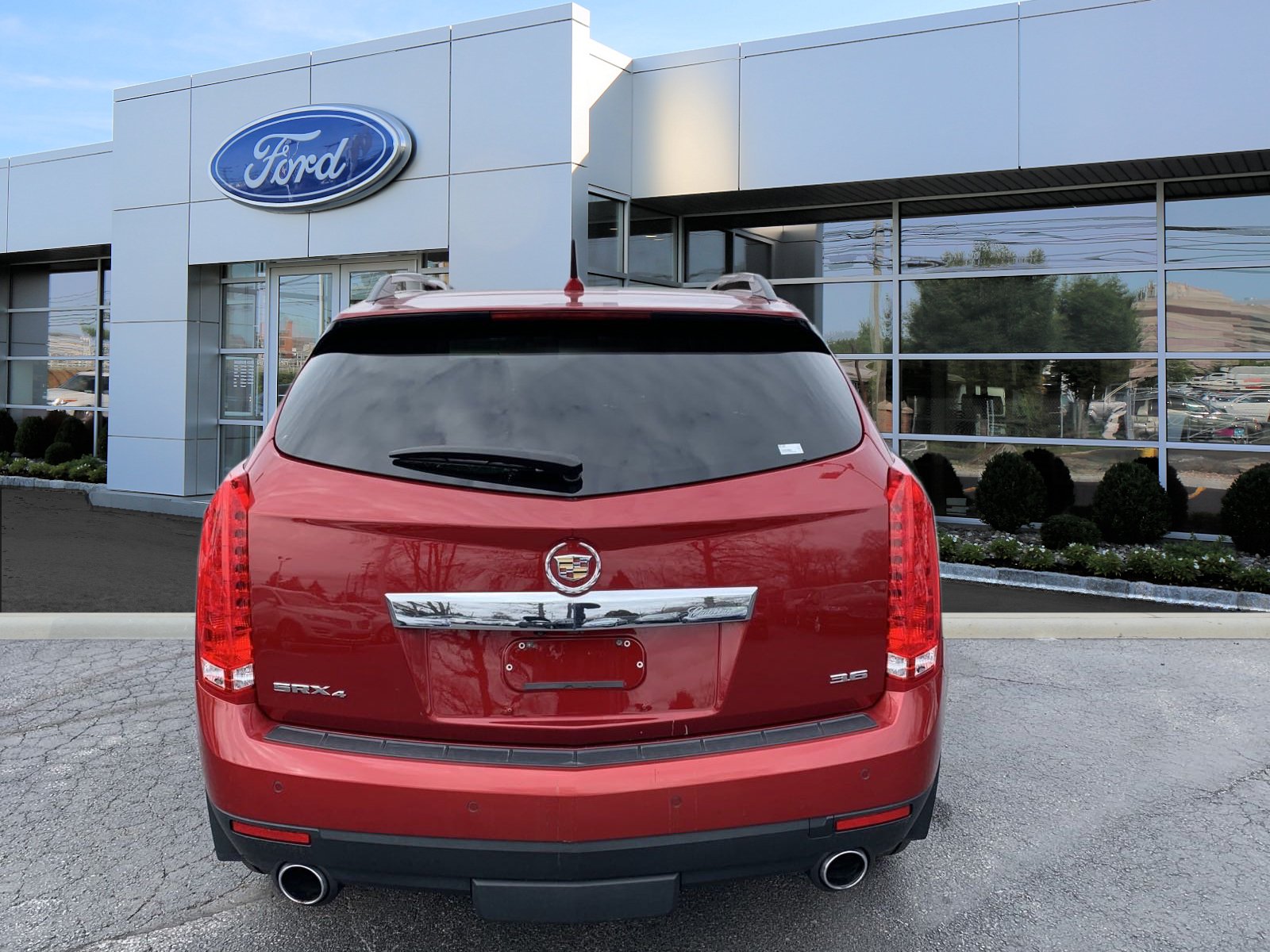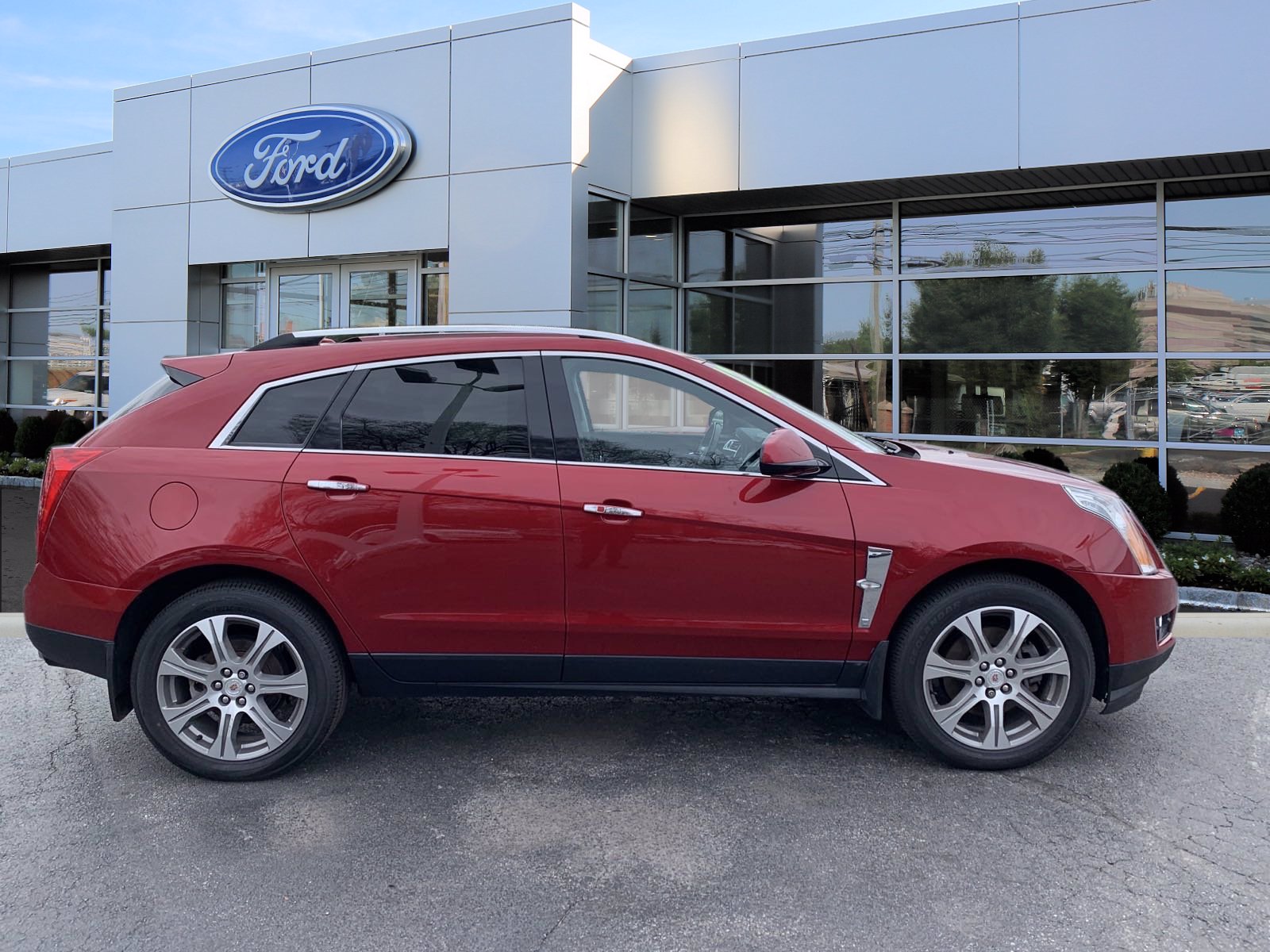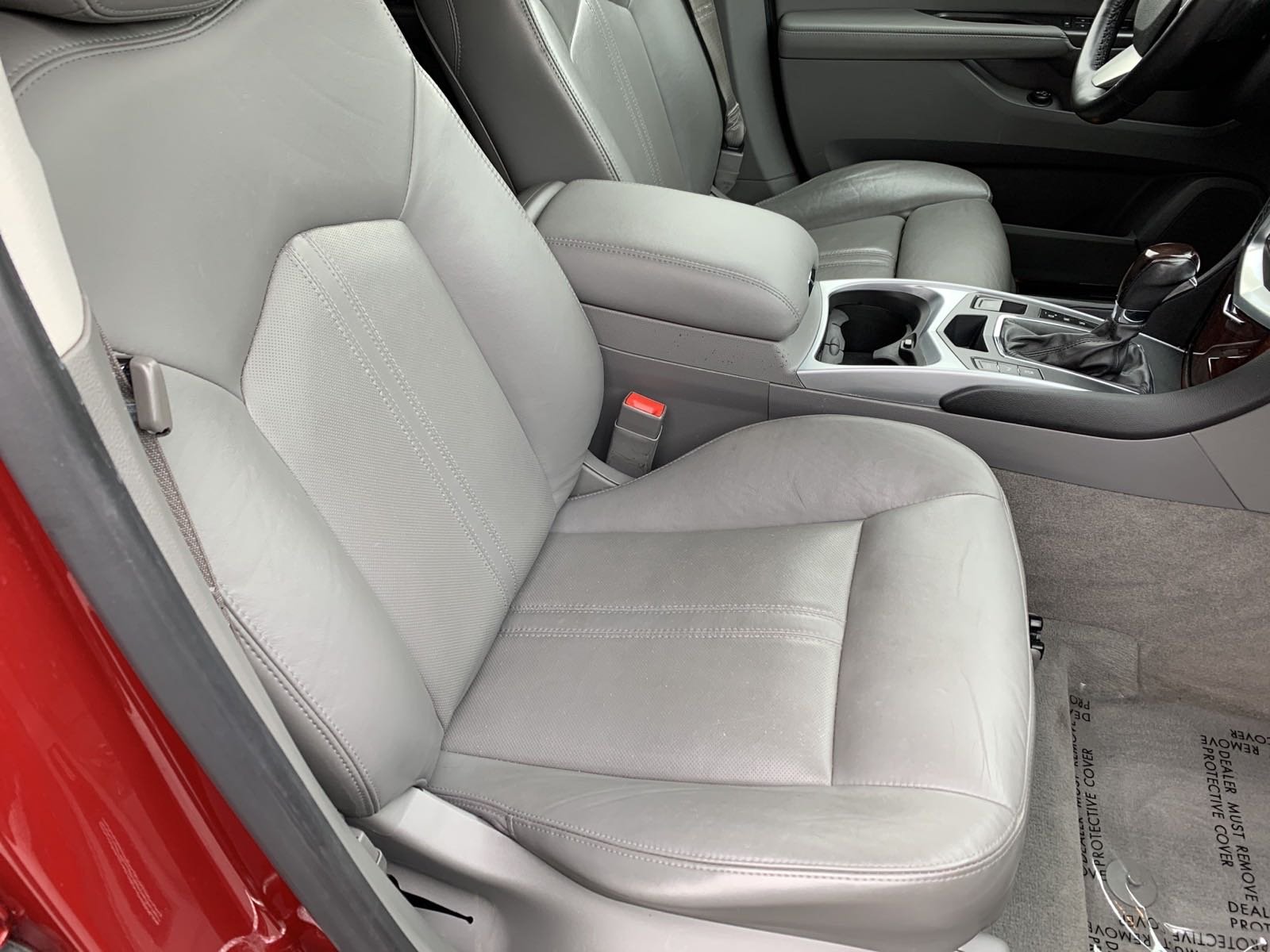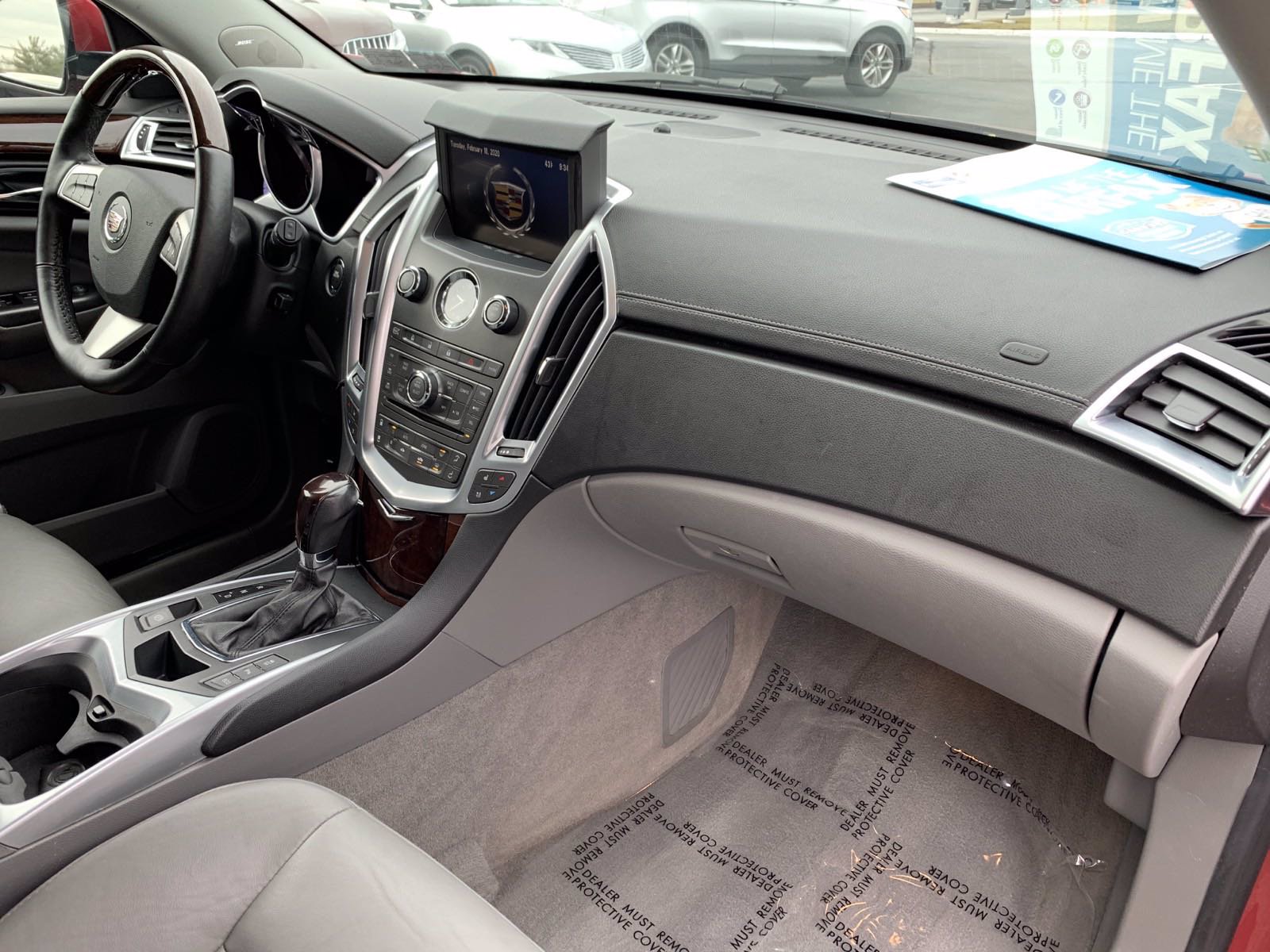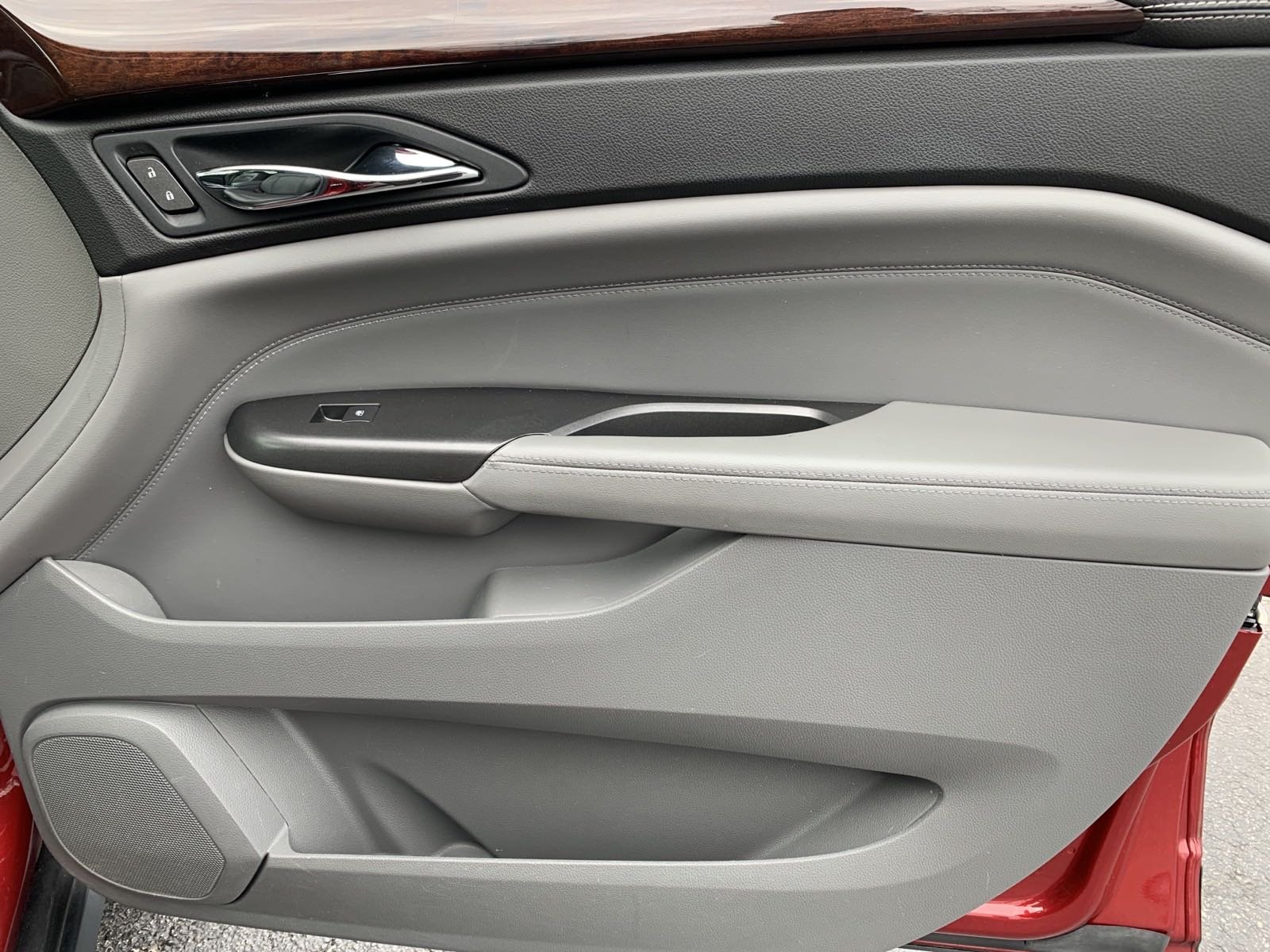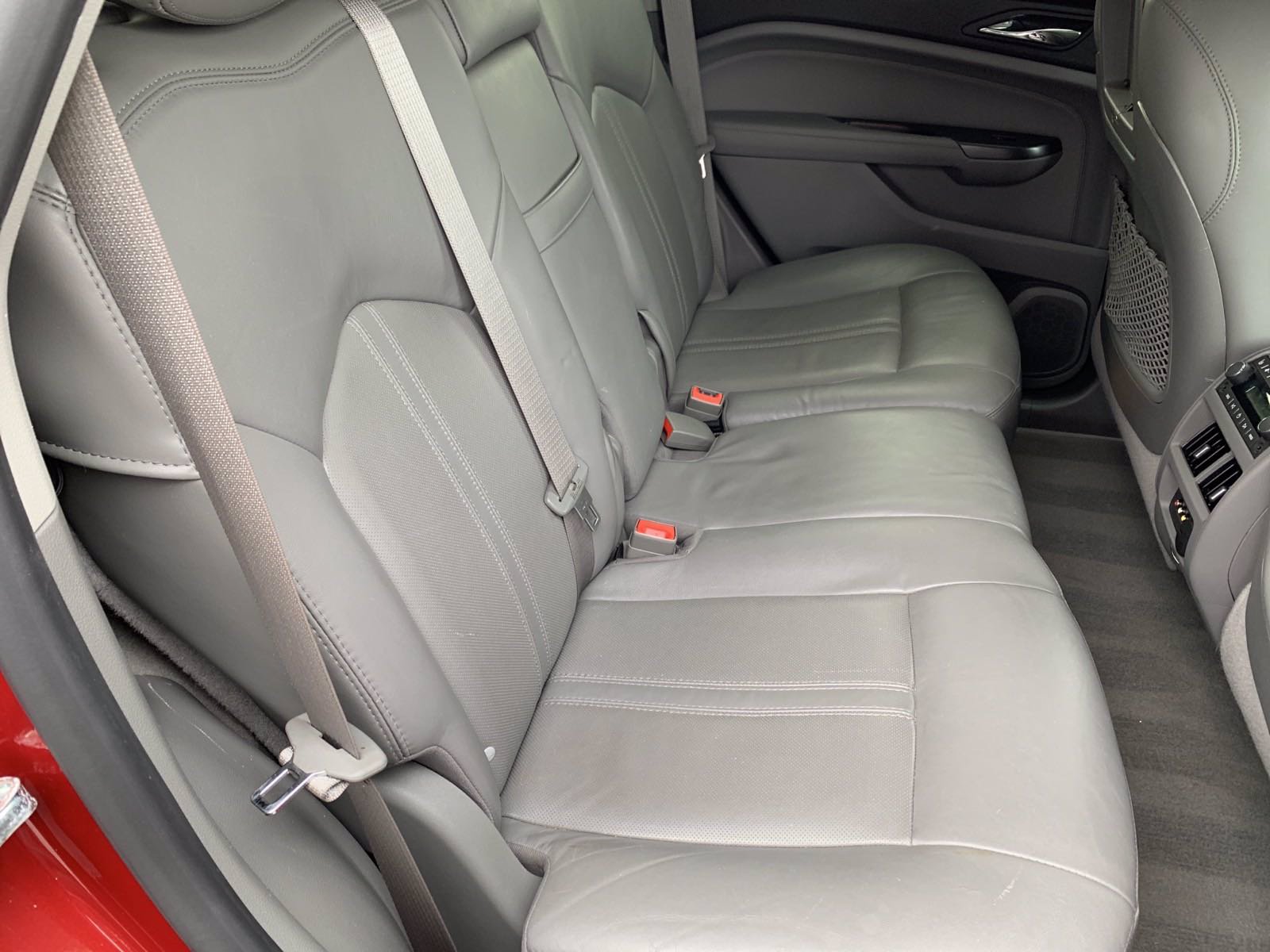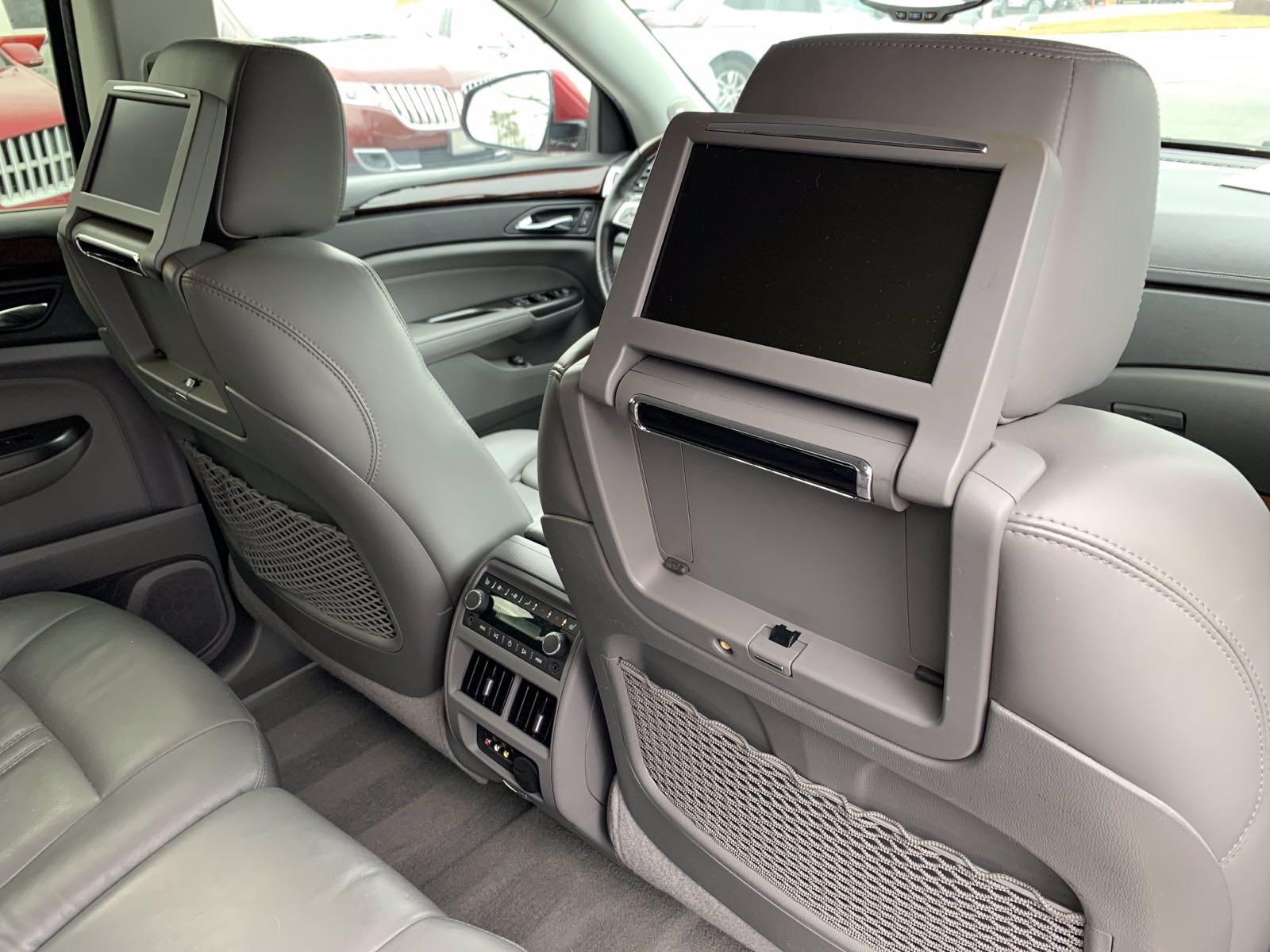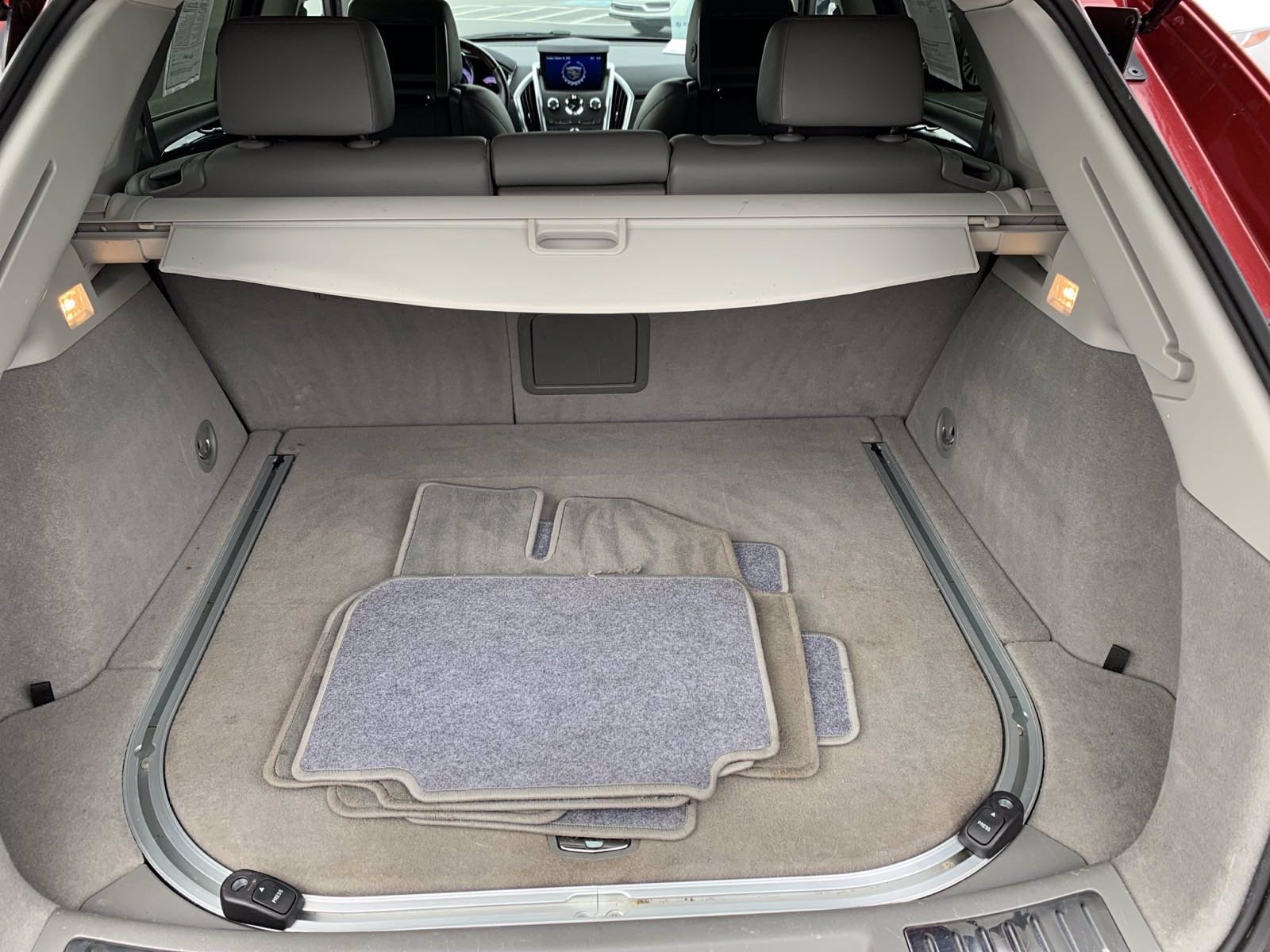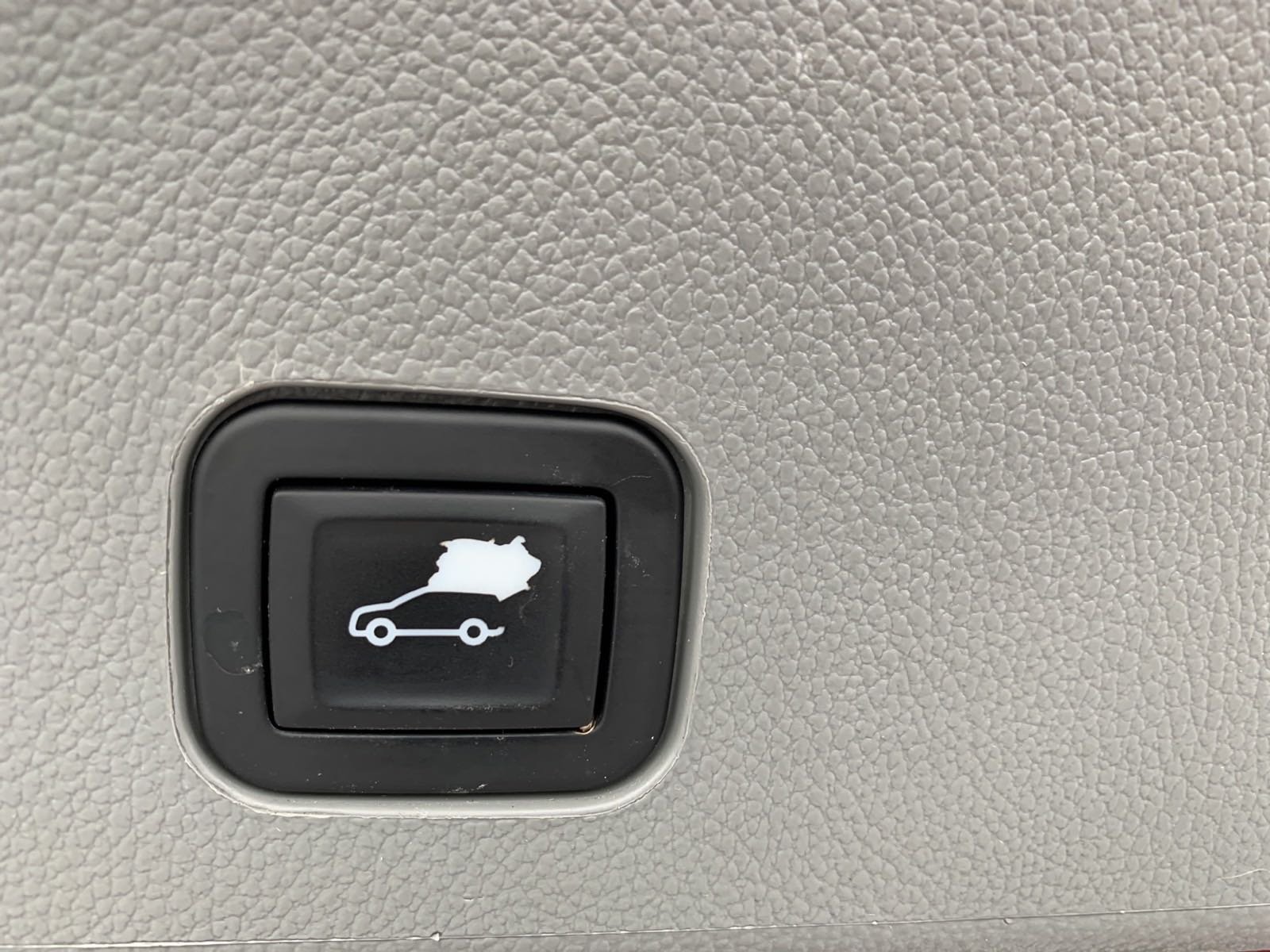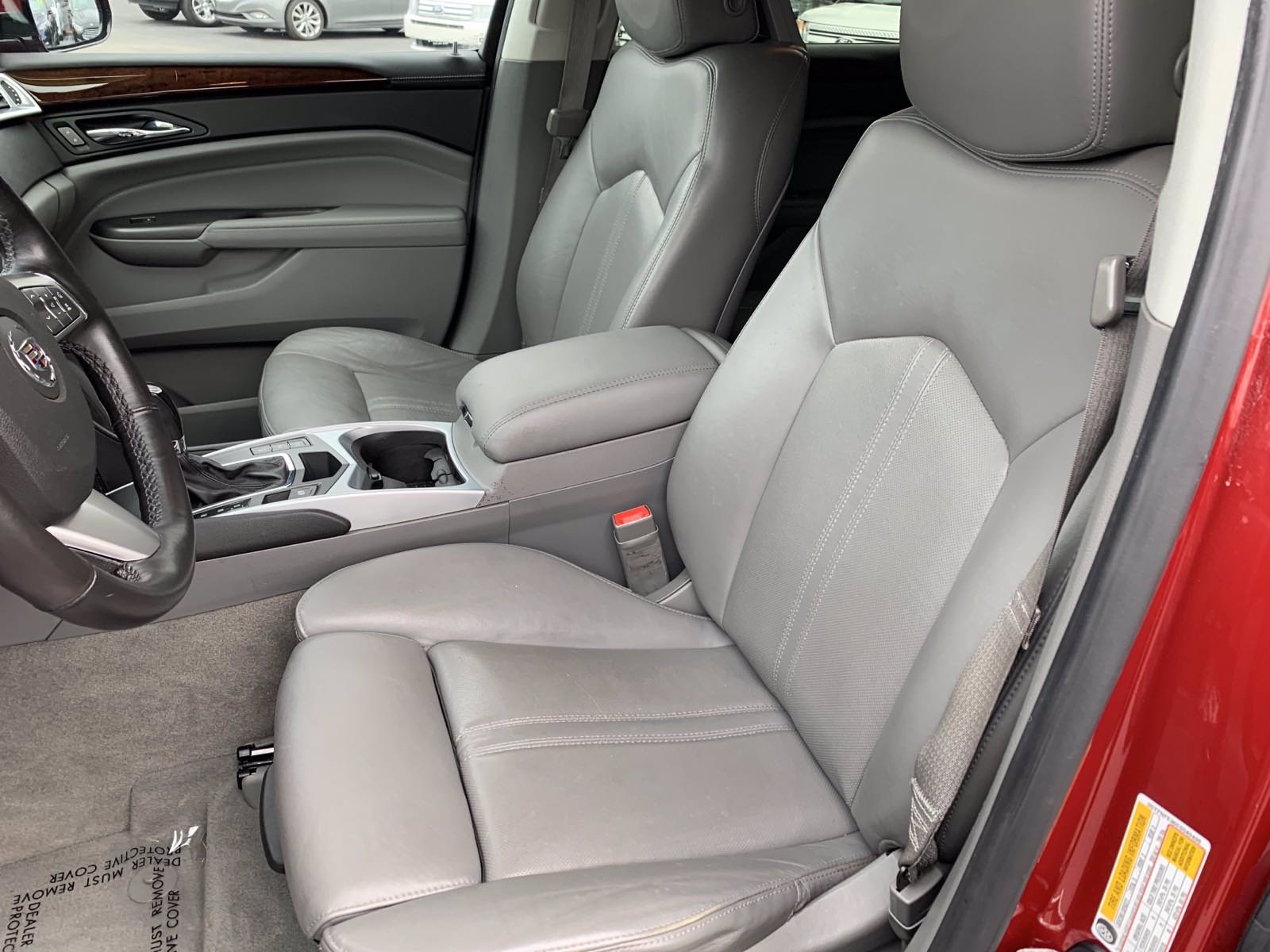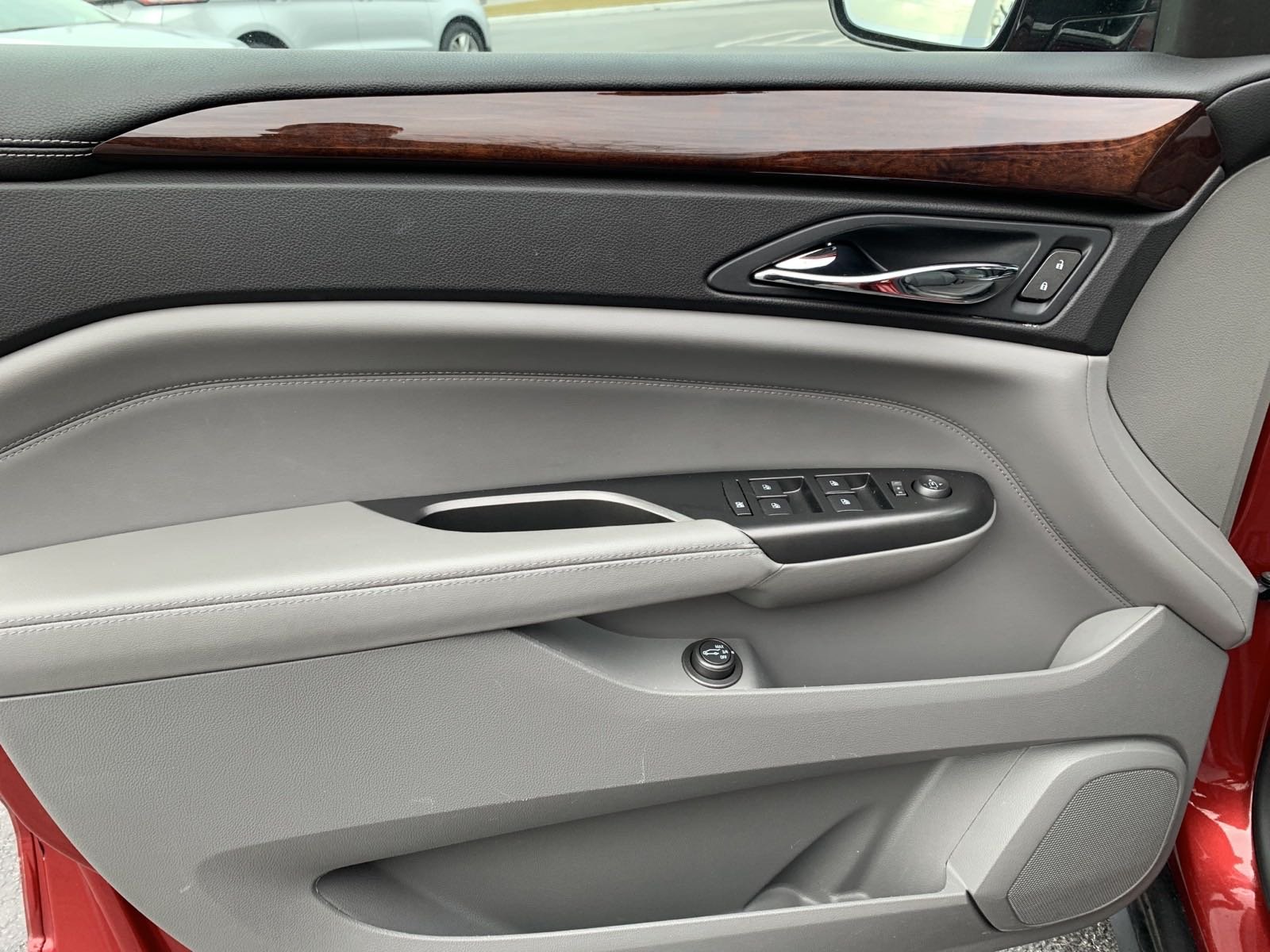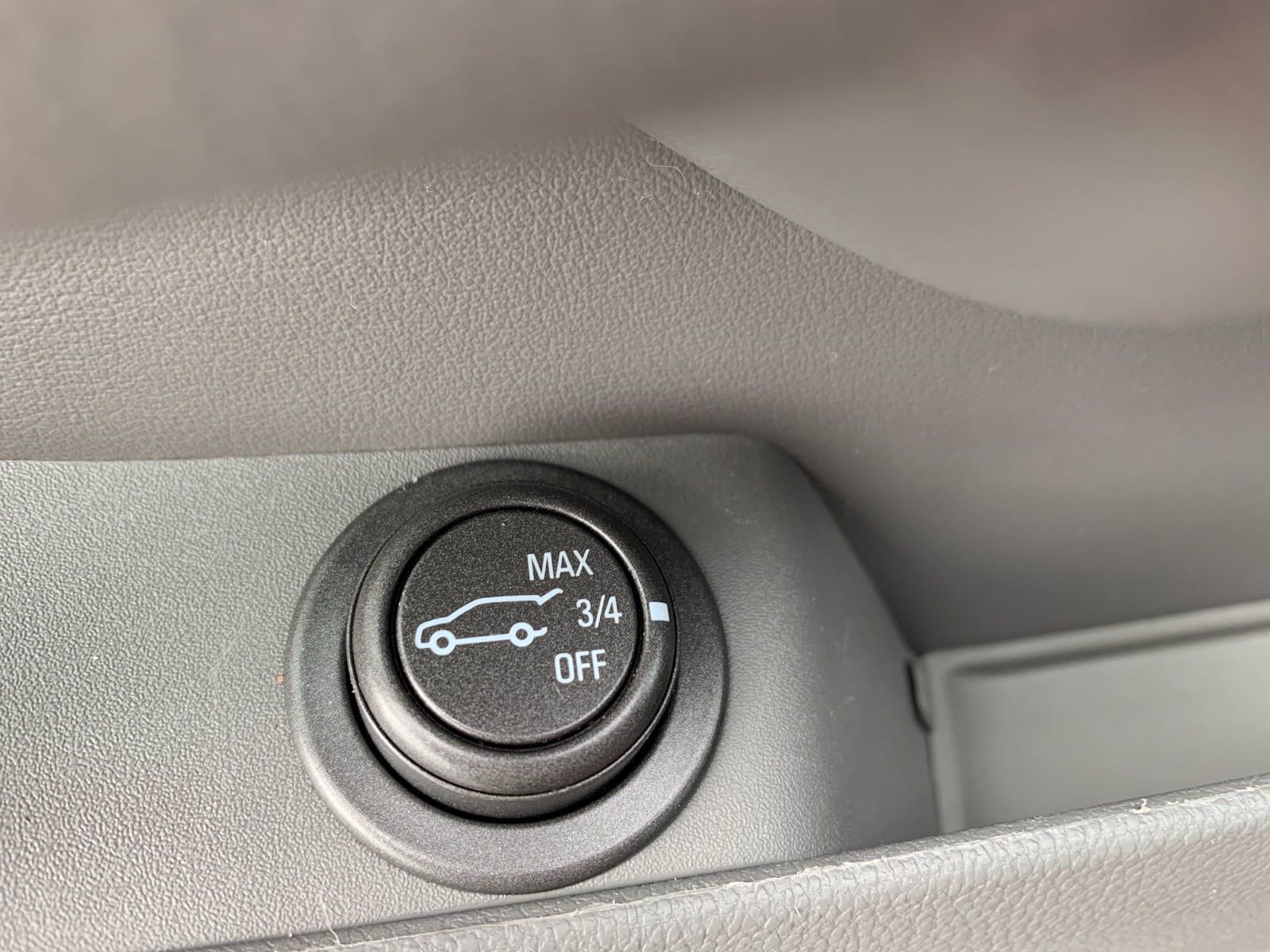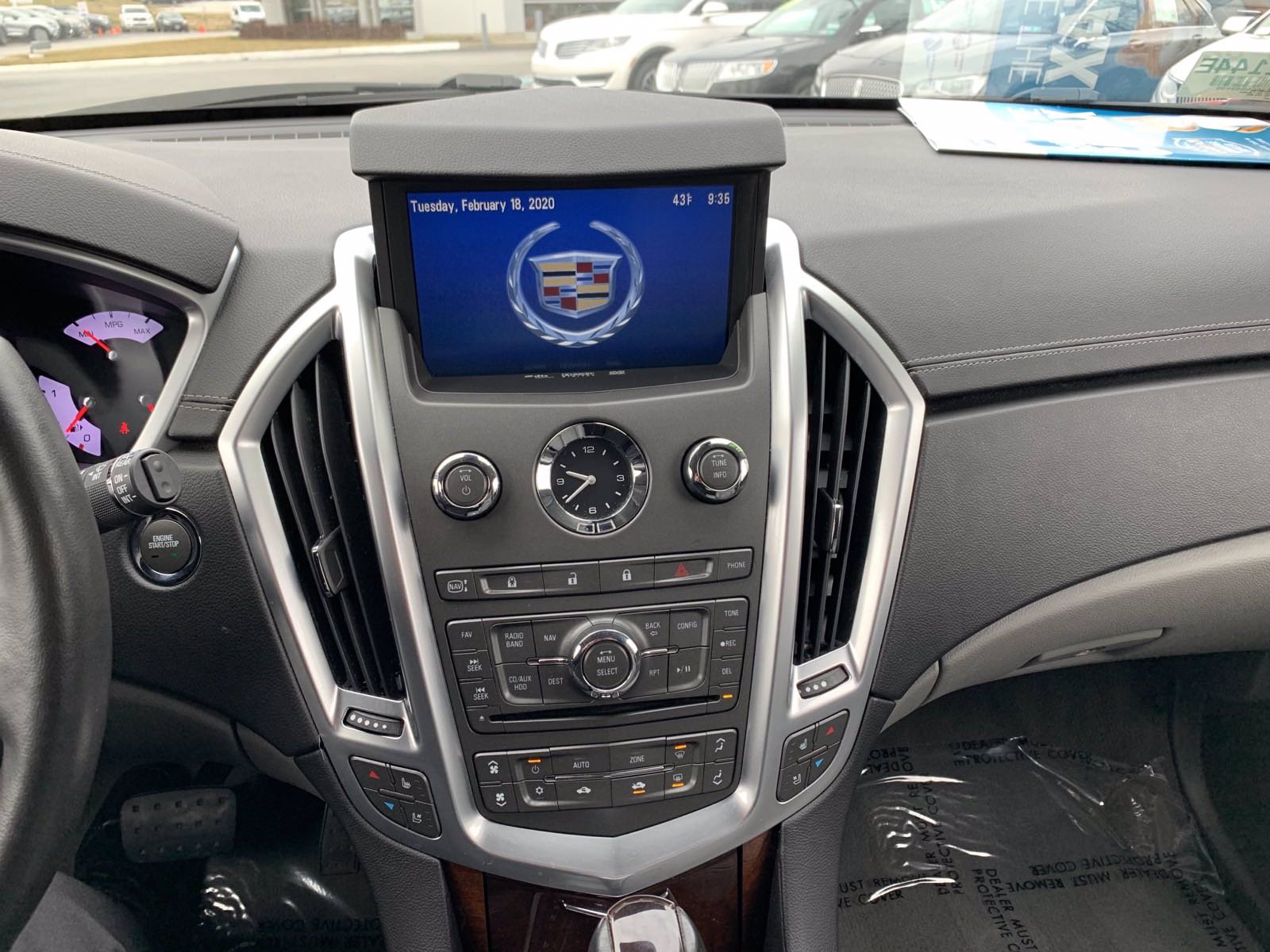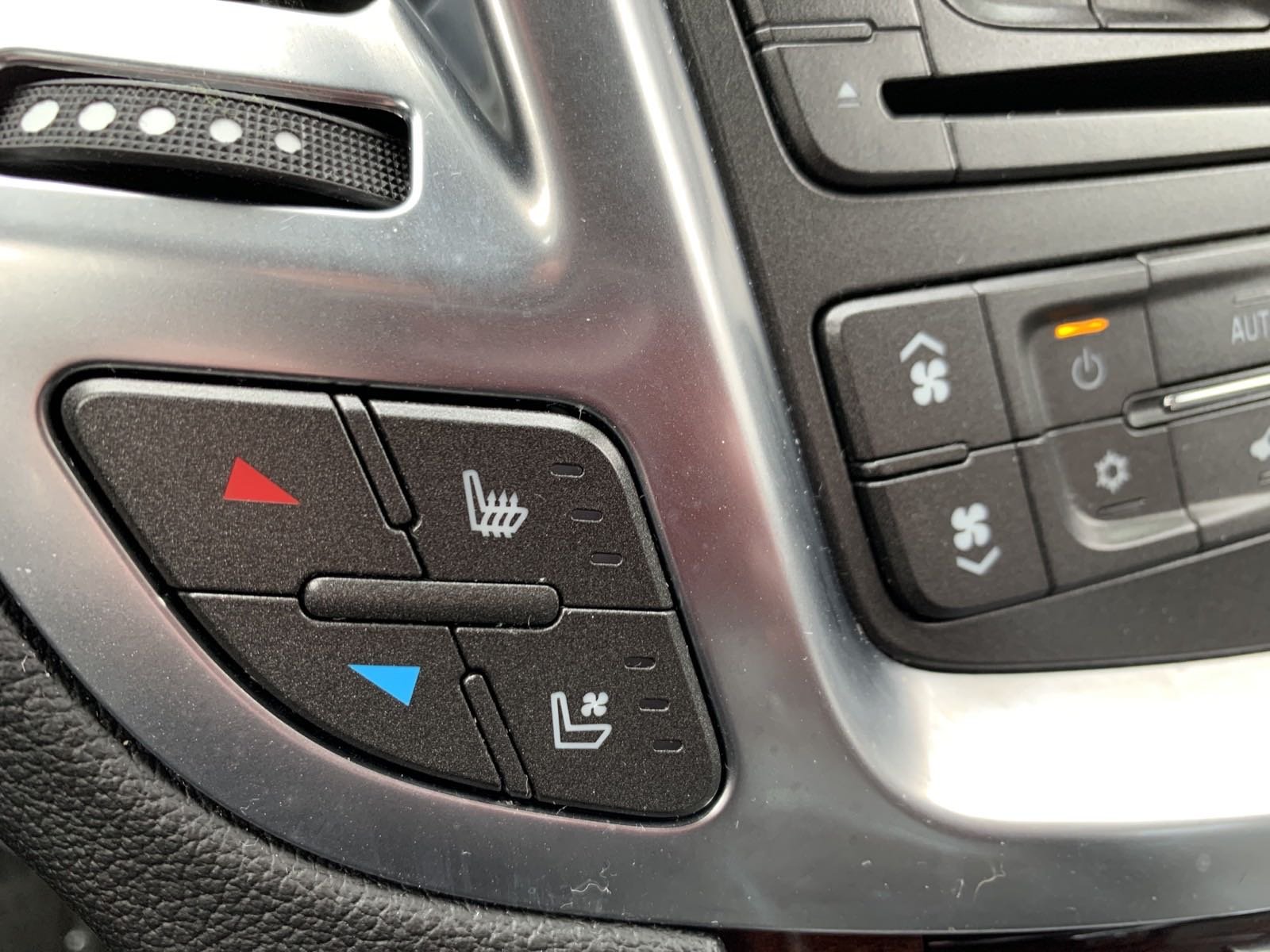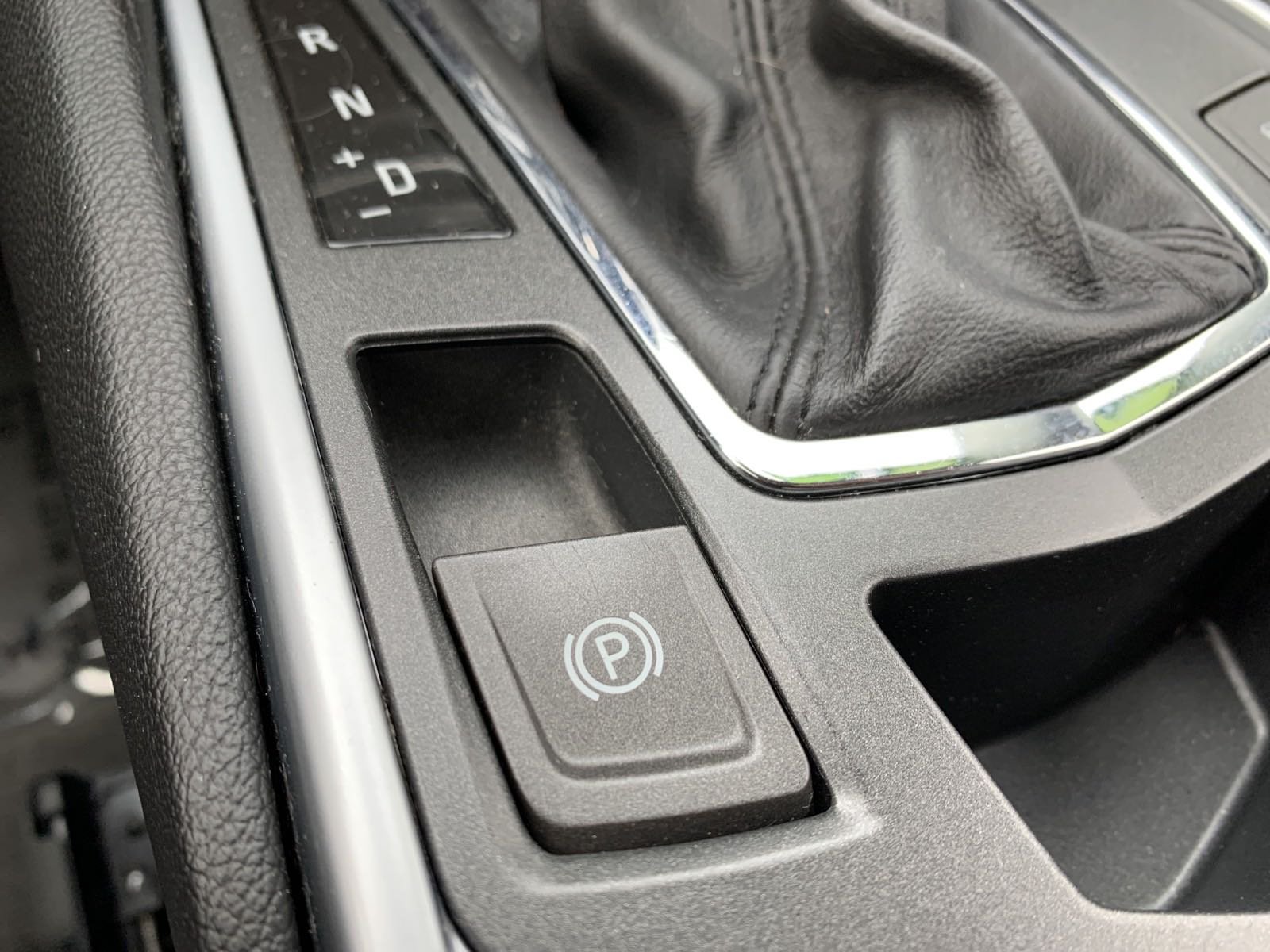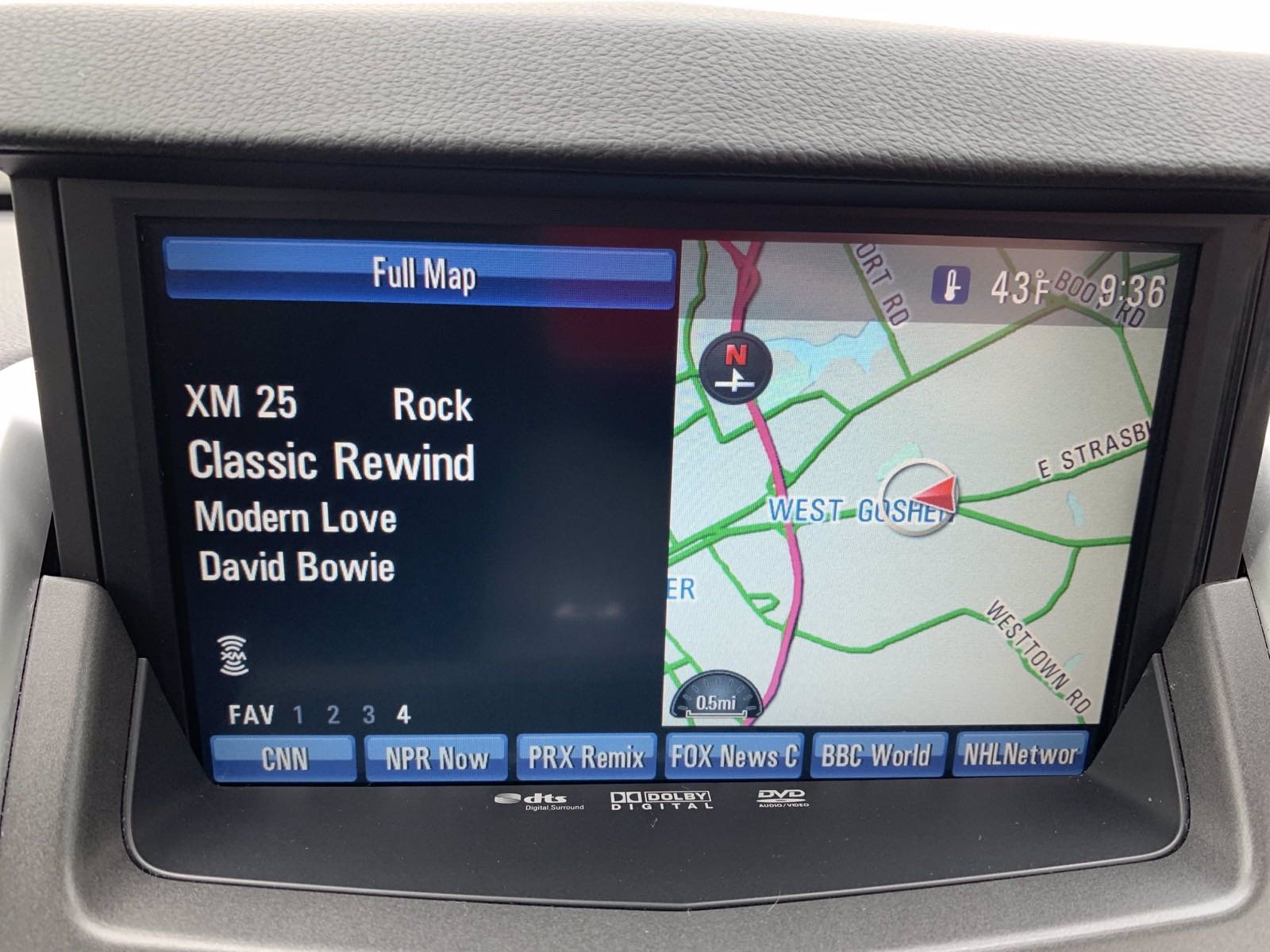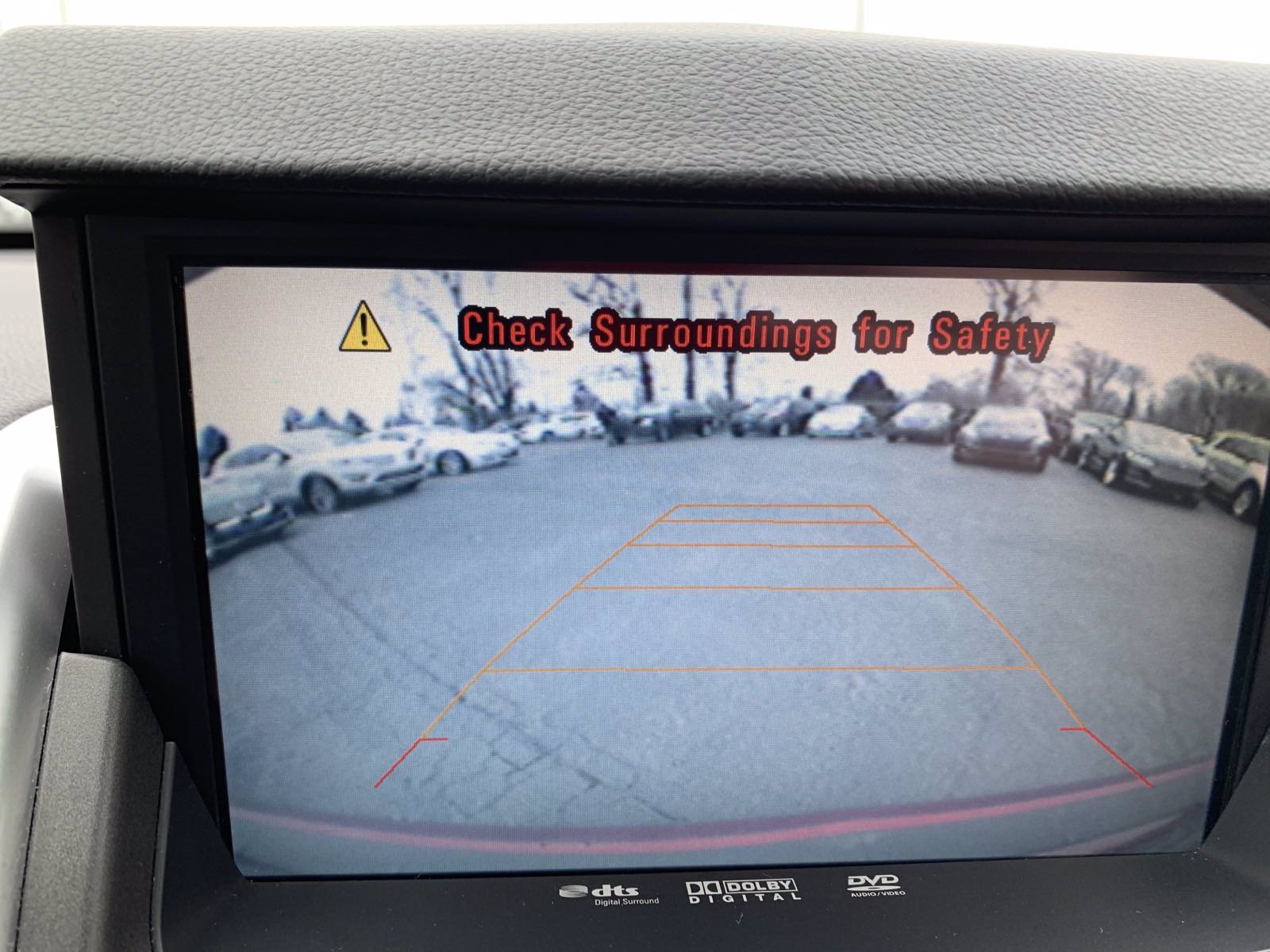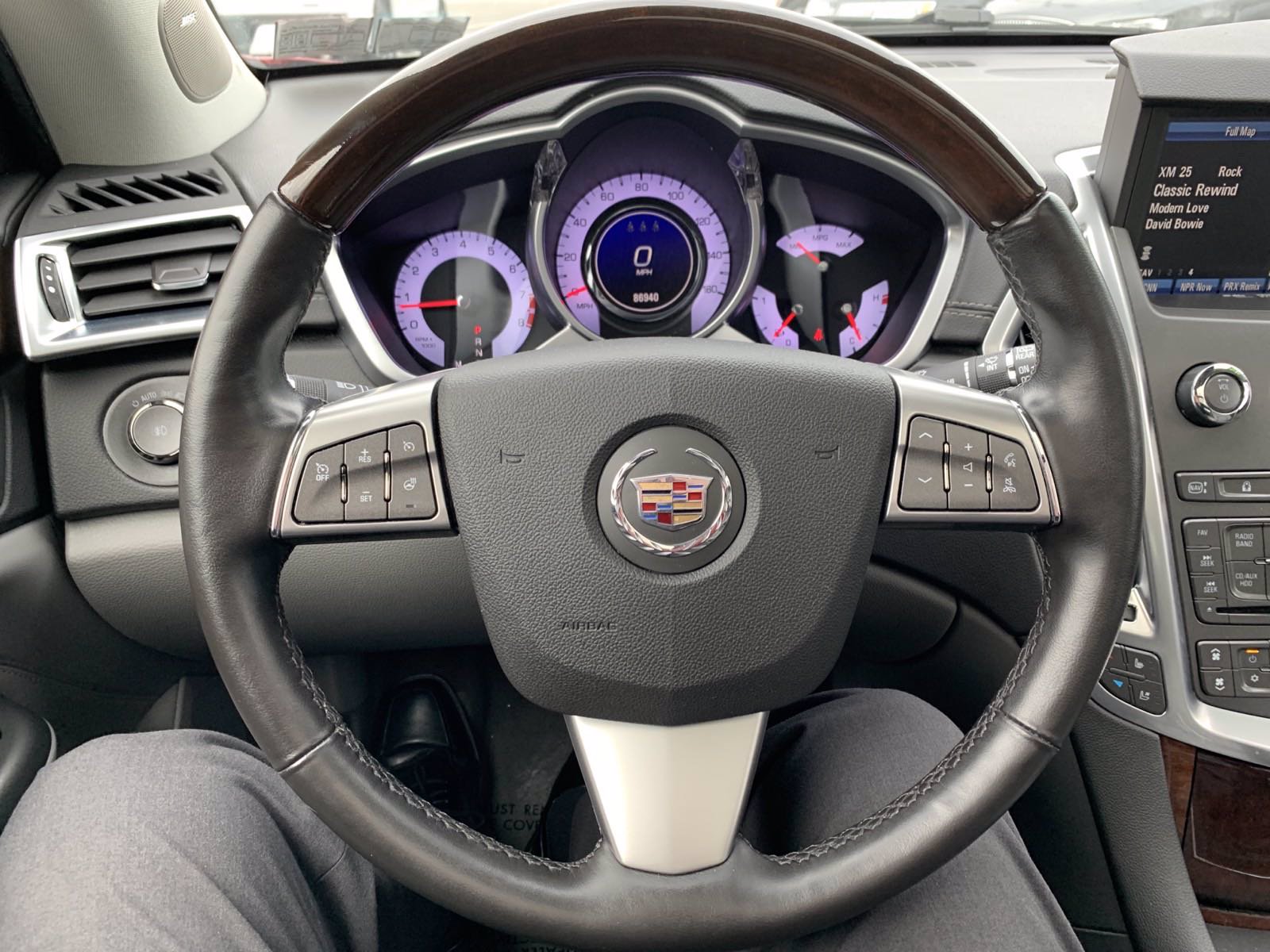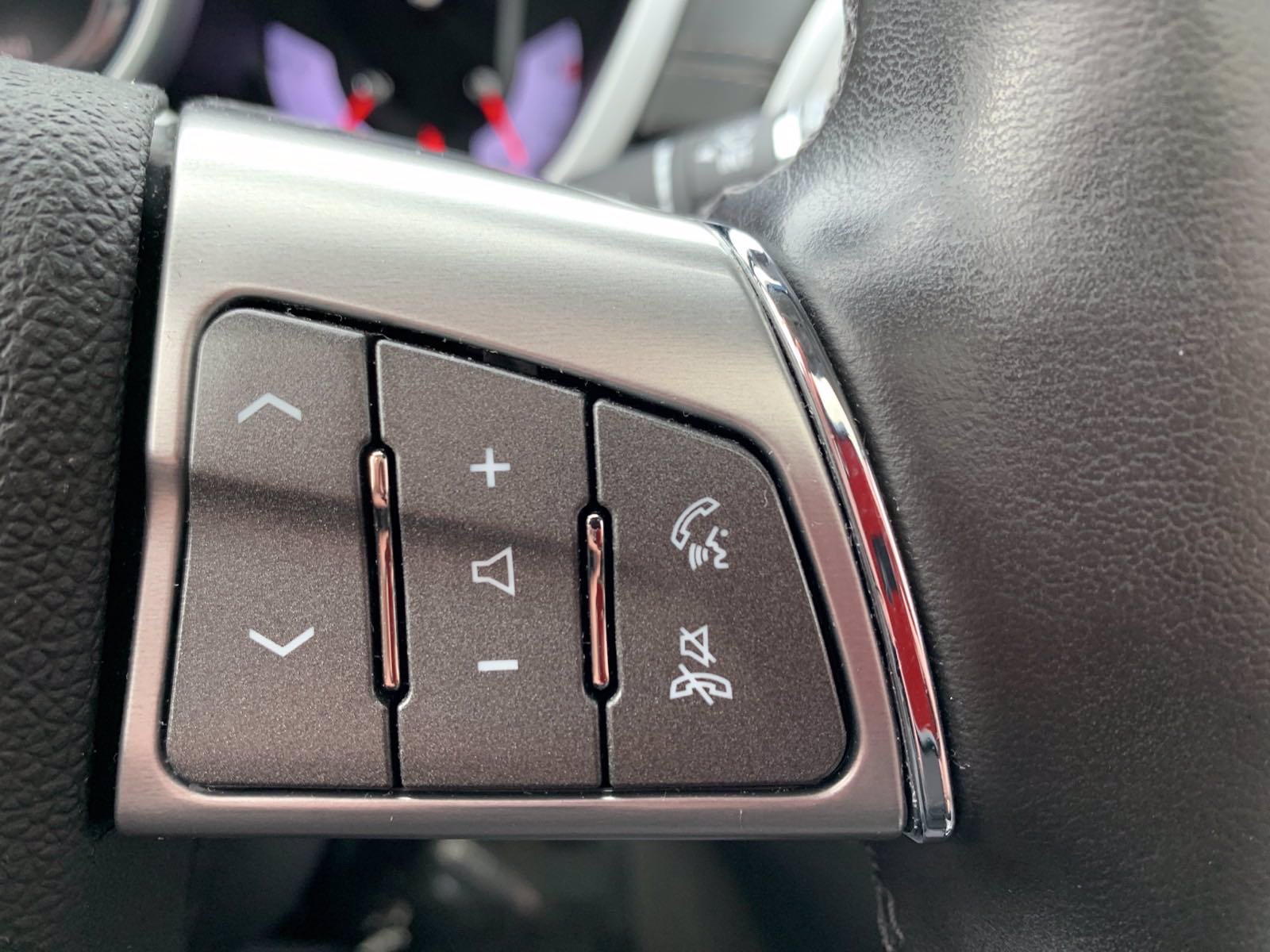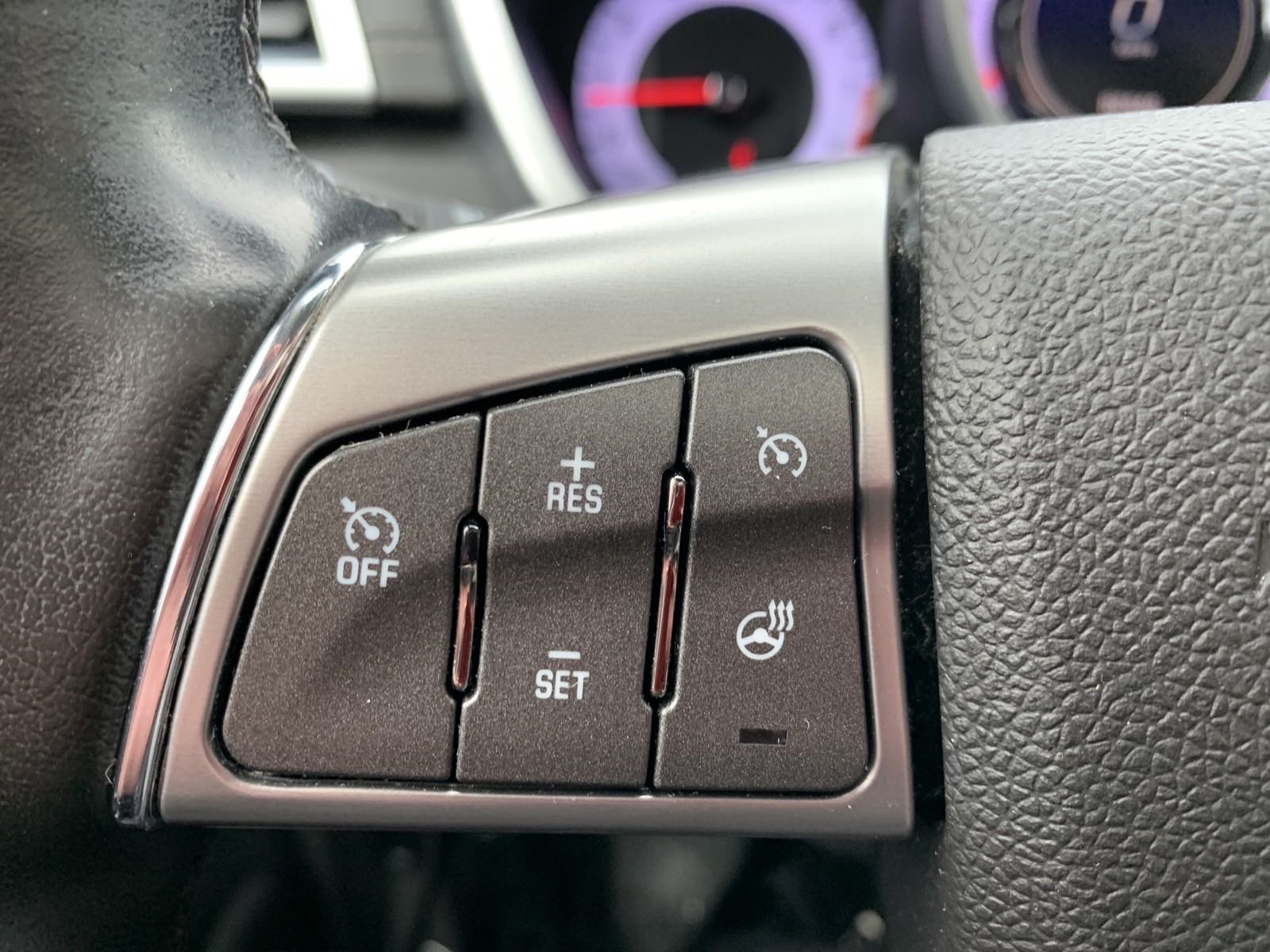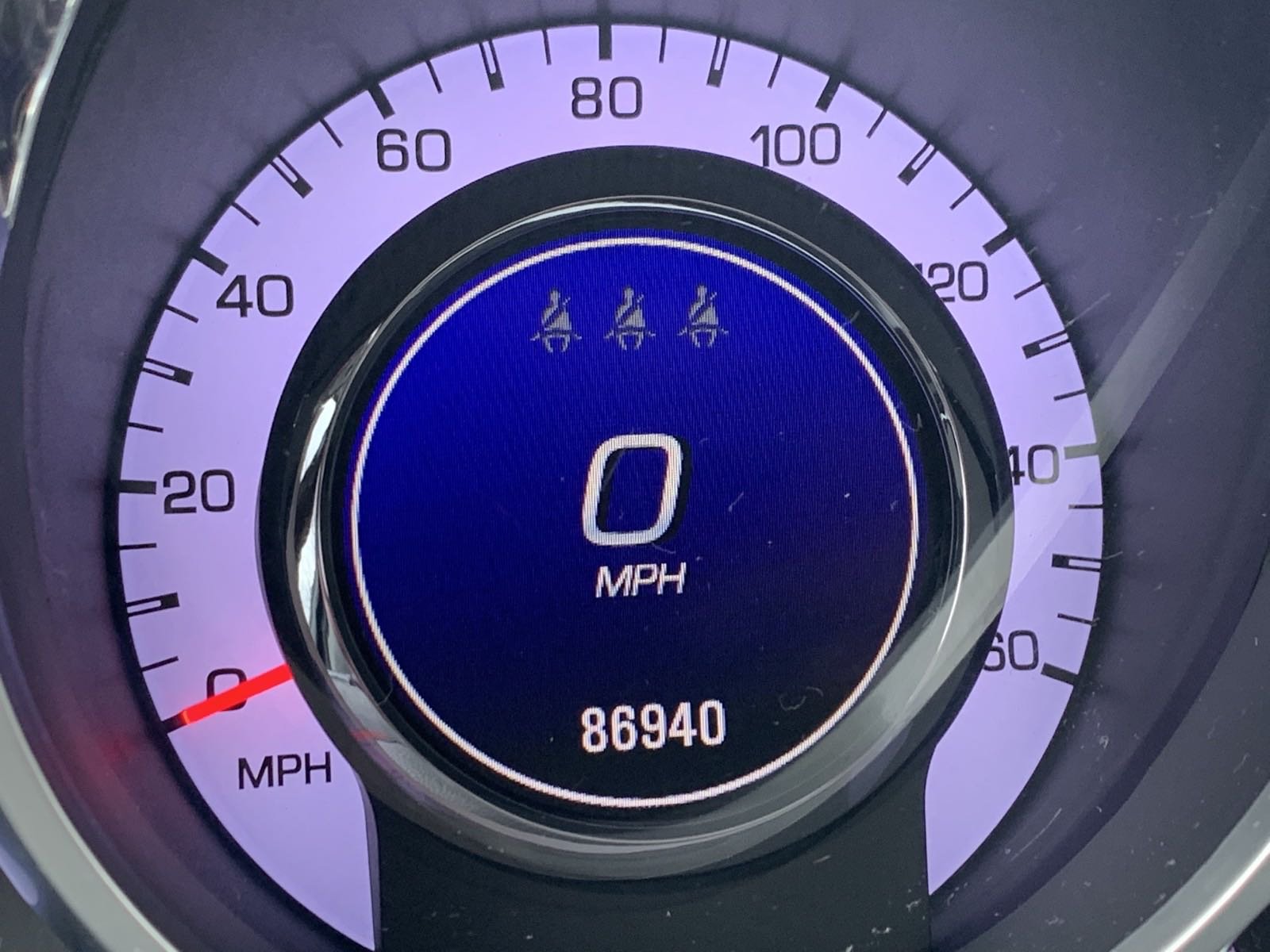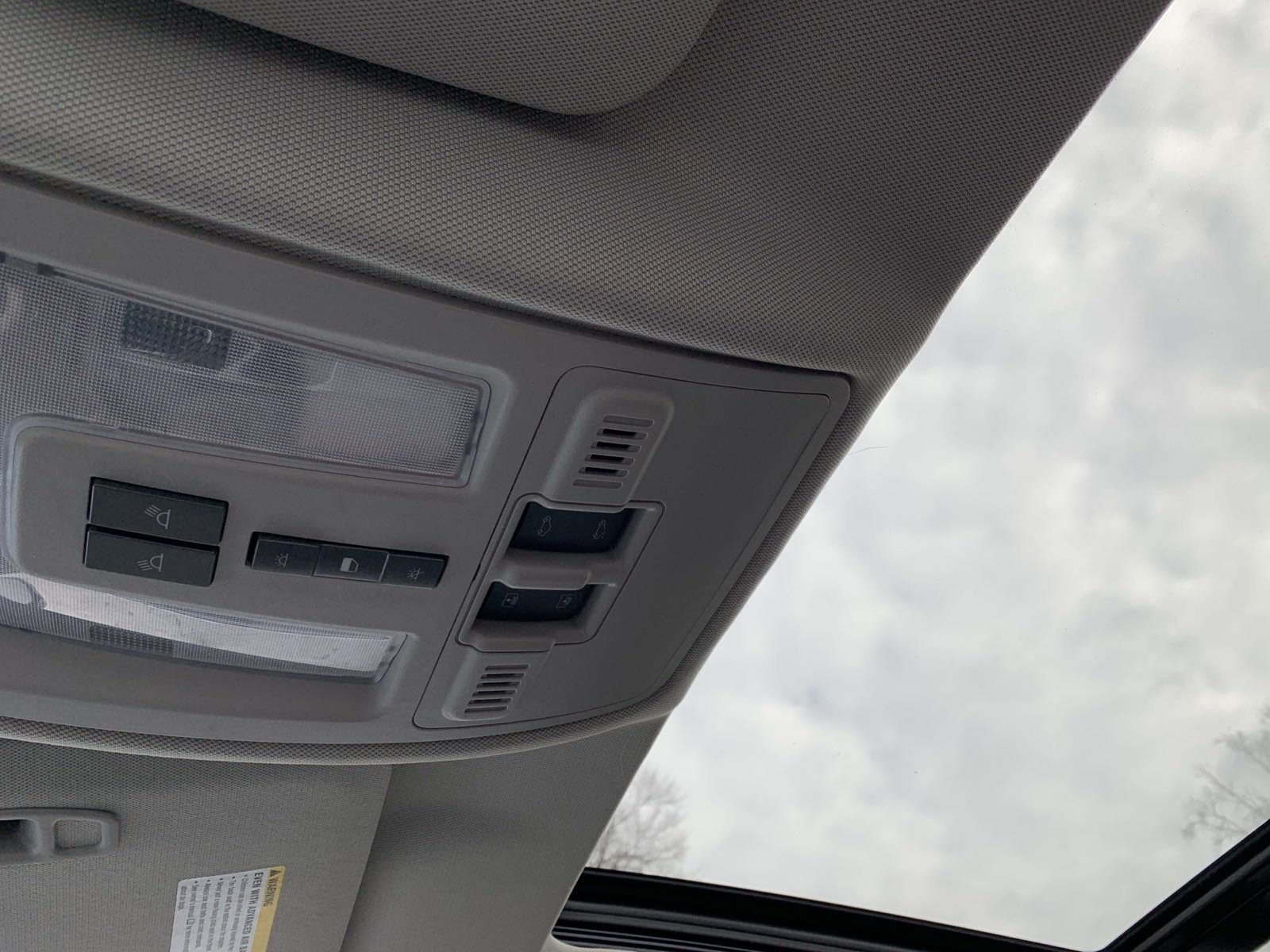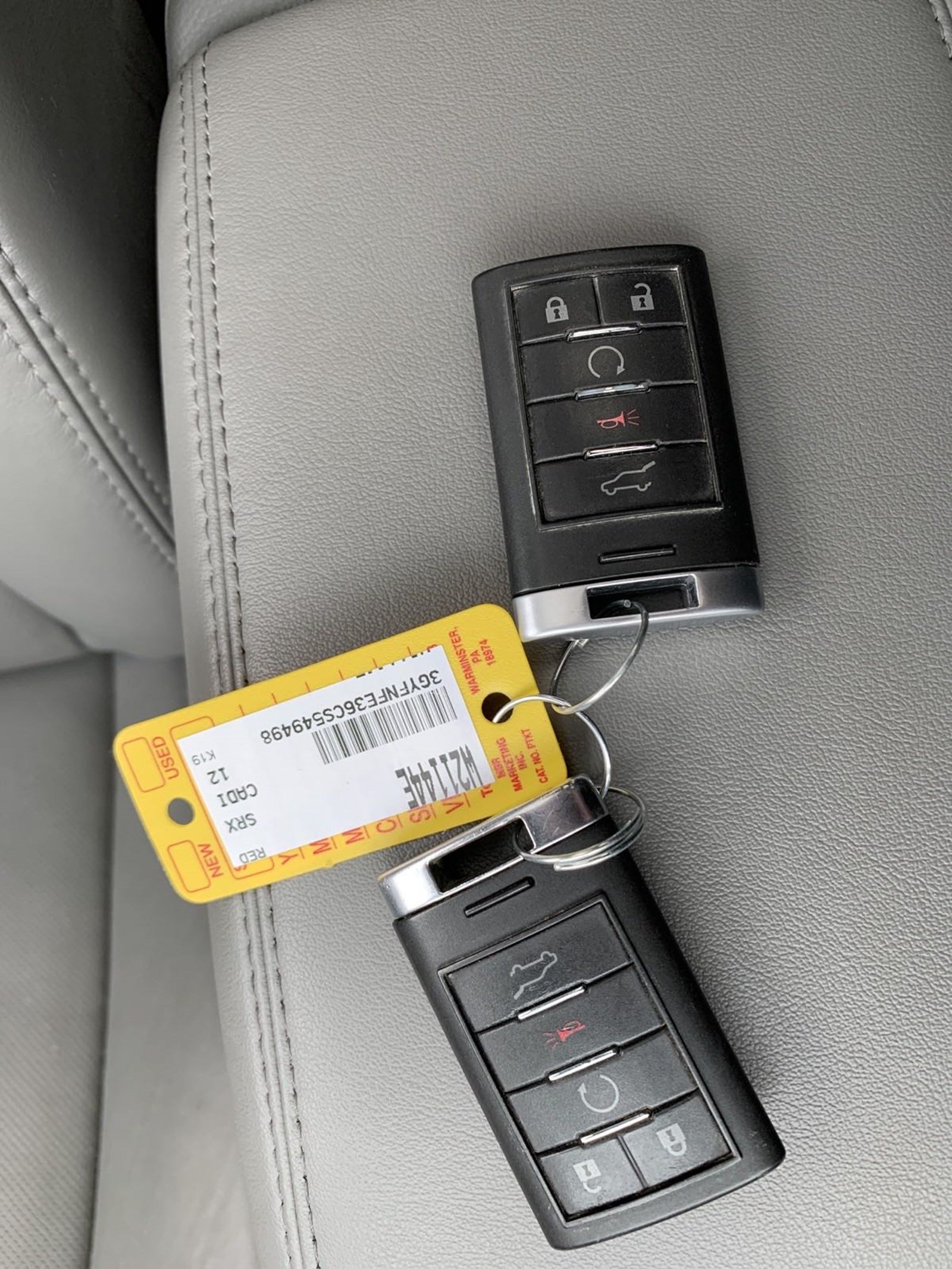 Basic Info
Exterior:

Crystal Red Tintcoat

Drivetrain:

AWD

Transmission:

6-Speed Automatic w/Manual Shift

Interior:

Titanium W/Ebony Accents

Engine:

Gas/Ethanol V6 3.6L/217

Fuel Efficiency:

16 CITY / 23 HWY

Mileage:

86,899
Key Features
AWD

Backup Camera

Bluetooth

Fog Lights

Keyless Entry

Leather Seats

Navigation System

Parking Sensors / Assist

Power Seats

Rain Sensing Wipers

Rear A/C

Remote Start

Satellite Radio Ready

Side-Impact Air Bags

Sunroof / Moonroof

Xenon Headlights
Description
BACK-UP CAMERA, ALL WHEEL DRIVE, LEATHER, HEATED REAR SEATS, HEATED FRONT SEATS, COOLED FRONT SEATS, NAVIGATION, BLUETOOTH, MOONROOF, REAR PARKING AID, DVD ENTERTAINMENT, MP3 Player, NO ACCIDENTS on CARFAX, KEYLESS ENTRY, HID HEADLIGHTS, SAT RADIO, 20 WHEELS, ALLOY WHEELS.BACK-UP CAMERA, ALL WHEEL DRIVE, LEATHER, HEATED REAR SEATS, HEATED FRONT SEATS, COOLED FRONT SEATS, NAVIGATION, BLUETOOTH, MOONROOF, REAR PARKING AID, DVD ENTERTAINMENT, MP3 Player, NO ACCIDENTS on CARFAX, KEYLESS ENTRY, HID HEADLIGHTS, SAT RADIO, 20 WHEELS, ALLOY WHEELS.BACK-UP CAMERA, ALL WHEEL DRIVE, LEATHER, HEATED REAR SEATS, HEATED FRONT SEATS, COOLED FRONT SEATS, NAVIGATION, BLUETOOTH, MOONROOF, REAR PARKING AID, DVD ENTERTAINMENT, MP3 Player, NO ACCIDENTS on CARFAX, KEYLESS ENTRY, HID HEADLIGHTS, SAT RADIO, 20 WHEELS, ALLOY WHEELS.BACK-UP CAMERA, ALL WHEEL DRIVE, LEATHER, HEATED REAR SEATS, HEATED FRONT SEATS, COOLED FRONT SEATS, NAVIGATION, BLUETOOTH, MOONROOF, REAR PARKING AID, DVD ENTERTAINMENT, MP3 Player, NO ACCIDENTS on CARFAX, KEYLESS ENTRY, HID HEADLIGHTS, SAT RADIO, 20 WHEELS, ALLOY WHEELS.BACK-UP CAMERA, ALL WHEEL DRIVE, LEATHER, HEATED REAR SEATS, HEATED FRONT SEATS, COOLED FRONT SEATS, NAVIGATION, BLUETOOTH, MOONROOF, REAR PARKING AID, DVD ENTERTAINMENT, MP3 Player, NO ACCIDENTS on CARFAX, KEYLESS ENTRY, HID HEADLIGHTS, SAT RADIO, 20 WHEELS, ALLOY WHEELS.BACK-UP CAMERA, ALL WHEEL DRIVE, LEATHER, HEATED REAR SEATS, HEATED FRONT SEATS, COOLED FRONT SEATS, NAVIGATION, BLUETOOTH, MOONROOF, REAR PARKING AID, DVD ENTERTAINMENT, MP3 Player, NO ACCIDENTS on CARFAX, KEYLESS ENTRY, HID HEADLIGHTS, SAT RADIO, 20 WHEELS, ALLOY WHEELS.BACK-UP CAMERA, ALL WHEEL DRIVE, LEATHER, HEATED REAR SEATS, HEATED FRONT SEATS, COOLED FRONT SEATS, NAVIGATION, BLUETOOTH, MOONROOF, REAR PARKING AID, DVD ENTERTAINMENT, MP3 Player, NO ACCIDENTS on CARFAX, KEYLESS ENTRY, HID HEADLIGHTS, SAT RADIO, 20 WHEELS, ALLOY WHEELS.BACK-UP CAMERA, ALL WHEEL DRIVE, LEATHER, HEATED REAR SEATS, HEATED FRONT SEATS, COOLED FRONT SEATS, NAVIGATION, BLUETOOTH, MOONROOF, REAR PARKING AID, DVD ENTERTAINMENT, MP3 Player, NO ACCIDENTS on CARFAX, KEYLESS ENTRY, HID HEADLIGHTS, SAT RADIO, 20 WHEELS, ALLOY WHEELS.BACK-UP CAMERA, ALL WHEEL DRIVE, LEATHER, HEATED REAR SEATS, HEATED FRONT SEATS, COOLED FRONT SEATS, NAVIGATION, BLUETOOTH, MOONROOF, REAR PARKING AID, DVD ENTERTAINMENT, MP3 Player, NO ACCIDENTS on CARFAX, KEYLESS ENTRY, HID HEADLIGHTS, SAT RADIO, 20 WHEELS, ALLOY WHEELS.BACK-UP CAMERA, ALL WHEEL DRIVE, LEATHER, HEATED REAR SEATS, HEATED FRONT SEATS, COOLED FRONT SEATS, NAVIGATION, BLUETOOTH, MOONROOF, REAR PARKING AID, DVD ENTERTAINMENT, MP3 Player, NO ACCIDENTS on CARFAX, KEYLESS ENTRY, HID HEADLIGHTS, SAT RADIO, 20 WHEELS, ALLOY WHEELS.BACK-UP CAMERA, ALL WHEEL DRIVE, LEATHER, HEATED REAR SEATS, HEATED FRONT SEATS, COOLED FRONT SEATS, NAVIGATION, BLUETOOTH, MOONROOF, REAR PARKING AID, DVD ENTERTAINMENT, MP3 Player, NO ACCIDENTS on CARFAX, KEYLESS ENTRY, HID HEADLIGHTS, SAT RADIO, 20 WHEELS, ALLOY WHEELS.BACK-UP CAMERA, ALL WHEEL DRIVE, LEATHER, HEATED REAR SEATS, HEATED FRONT SEATS, COOLED FRONT SEATS, NAVIGATION, BLUETOOTH, MOONROOF, REAR PARKING AID, DVD ENTERTAINMENT, MP3 Player, NO ACCIDENTS on CARFAX, KEYLESS ENTRY, HID HEADLIGHTS, SAT RADIO, 20 WHEELS, ALLOY WHEELS.BACK-UP CAMERA, ALL WHEEL DRIVE, LEATHER, HEATED REAR SEATS, HEATED FRONT SEATS, COOLED FRONT SEATS, NAVIGATION, BLUETOOTH, MOONROOF, REAR PARKING AID, DVD ENTERTAINMENT, MP3 Player, NO ACCIDENTS on CARFAX, KEYLESS ENTRY, HID HEADLIGHTS, SAT RADIO, 20 WHEELS, ALLOY WHEELS.BACK-UP CAMERA, ALL WHEEL DRIVE, LEATHER, HEATED REAR SEATS, HEATED FRONT SEATS, COOLED FRONT SEATS, NAVIGATION, BLUETOOTH, MOONROOF, REAR PARKING AID, DVD ENTERTAINMENT, MP3 Player, NO ACCIDENTS on CARFAX, KEYLESS ENTRY, HID HEADLIGHTS, SAT RADIO, 20 WHEELS, ALLOY WHEELS.BACK-UP CAMERA, ALL WHEEL DRIVE, LEATHER, HEATED REAR SEATS, HEATED FRONT SEATS, COOLED FRONT SEATS, NAVIGATION, BLUETOOTH, MOONROOF, REAR PARKING AID, DVD ENTERTAINMENT, MP3 Player, NO ACCIDENTS on CARFAX, KEYLESS ENTRY, HID HEADLIGHTS, SAT RADIO, 20 WHEELS, ALLOY WHEELS.BACK-UP CAMERA, ALL WHEEL DRIVE, LEATHER, HEATED REAR SEATS, HEATED FRONT SEATS, COOLED FRONT SEATS, NAVIGATION, BLUETOOTH, MOONROOF, REAR PARKING AID, DVD ENTERTAINMENT, MP3 Player, NO ACCIDENTS on CARFAX, KEYLESS ENTRY, HID HEADLIGHTS, SAT RADIO, 20 WHEELS, ALLOY WHEELS.BACK-UP CAMERA, ALL WHEEL DRIVE, LEATHER, HEATED REAR SEATS, HEATED FRONT SEATS, COOLED FRONT SEATS, NAVIGATION, BLUETOOTH, MOONROOF, REAR PARKING AID, DVD ENTERTAINMENT, MP3 Player, NO ACCIDENTS on CARFAX, KEYLESS ENTRY, HID HEADLIGHTS, SAT RADIO, 20 WHEELS, ALLOY WHEELS.BACK-UP CAMERA, ALL WHEEL DRIVE, LEATHER, HEATED REAR SEATS, HEATED FRONT SEATS, COOLED FRONT SEATS, NAVIGATION, BLUETOOTH, MOONROOF, REAR PARKING AID, DVD ENTERTAINMENT, MP3 Player, NO ACCIDENTS on CARFAX, KEYLESS ENTRY, HID HEADLIGHTS, SAT RADIO, 20 WHEELS, ALLOY WHEELS.BACK-UP CAMERA, ALL WHEEL DRIVE, LEATHER, HEATED REAR SEATS, HEATED FRONT SEATS, COOLED FRONT SEATS, NAVIGATION, BLUETOOTH, MOONROOF, REAR PARKING AID, DVD ENTERTAINMENT, MP3 Player, NO ACCIDENTS on CARFAX, KEYLESS ENTRY, HID HEADLIGHTS, SAT RADIO, 20 WHEELS, ALLOY WHEELS.BACK-UP CAMERA, ALL WHEEL DRIVE, LEATHER, HEATED REAR SEATS, HEATED FRONT SEATS, COOLED FRONT SEATS, NAVIGATION, BLUETOOTH, MOONROOF, REAR PARKING AID, DVD ENTERTAINMENT, MP3 Player, NO ACCIDENTS on CARFAX, KEYLESS ENTRY, HID HEADLIGHTS, SAT RADIO, 20 WHEELS, ALLOY WHEELS.BACK-UP CAMERA, ALL WHEEL DRIVE, LEATHER, HEATED REAR SEATS, HEATED FRONT SEATS, COOLED FRONT SEATS, NAVIGATION, BLUETOOTH, MOONROOF, REAR PARKING AID, DVD ENTERTAINMENT, MP3 Player, NO ACCIDENTS on CARFAX, KEYLESS ENTRY, HID HEADLIGHTS, SAT RADIO, 20 WHEELS, ALLOY WHEELS.BACK-UP CAMERA, ALL WHEEL DRIVE, LEATHER, HEATED REAR SEATS, HEATED FRONT SEATS, COOLED FRONT SEATS, NAVIGATION, BLUETOOTH, MOONROOF, REAR PARKING AID, DVD ENTERTAINMENT, MP3 Player, NO ACCIDENTS on CARFAX, KEYLESS ENTRY, HID HEADLIGHTS, SAT RADIO, 20 WHEELS, ALLOY WHEELS.BACK-UP CAMERA, ALL WHEEL DRIVE, LEATHER, HEATED REAR SEATS, HEATED FRONT SEATS, COOLED FRONT SEATS, NAVIGATION, BLUETOOTH, MOONROOF, REAR PARKING AID, DVD ENTERTAINMENT, MP3 Player, NO ACCIDENTS on CARFAX, KEYLESS ENTRY, HID HEADLIGHTS, SAT RADIO, 20 WHEELS, ALLOY WHEELS.BACK-UP CAMERA, ALL WHEEL DRIVE, LEATHER, HEATED REAR SEATS, HEATED FRONT SEATS, COOLED FRONT SEATS, NAVIGATION, BLUETOOTH, MOONROOF, REAR PARKING AID, DVD ENTERTAINMENT, MP3 Player, NO ACCIDENTS on CARFAX, KEYLESS ENTRY, HID HEADLIGHTS, SAT RADIO, 20 WHEELS, ALLOY WHEELS.BACK-UP CAMERA, ALL WHEEL DRIVE, LEATHER, HEATED REAR SEATS, HEATED FRONT SEATS, COOLED FRONT SEATS, NAVIGATION, BLUETOOTH, MOONROOF, REAR PARKING AID, DVD ENTERTAINMENT, MP3 Player, NO ACCIDENTS on CARFAX, KEYLESS ENTRY, HID HEADLIGHTS, SAT RADIO, 20 WHEELS, ALLOY WHEELS.BACK-UP CAMERA, ALL WHEEL DRIVE, LEATHER, HEATED REAR SEATS, HEATED FRONT SEATS, COOLED FRONT SEATS, NAVIGATION, BLUETOOTH, MOONROOF, REAR PARKING AID, DVD ENTERTAINMENT, MP3 Player, NO ACCIDENTS on CARFAX, KEYLESS ENTRY, HID HEADLIGHTS, SAT RADIO, 20 WHEELS, ALLOY WHEELS.BACK-UP CAMERA, ALL WHEEL DRIVE, LEATHER, HEATED REAR SEATS, HEATED FRONT SEATS, COOLED FRONT SEATS, NAVIGATION, BLUETOOTH, MOONROOF, REAR PARKING AID, DVD ENTERTAINMENT, MP3 Player, NO ACCIDENTS on CARFAX, KEYLESS ENTRY, HID HEADLIGHTS, SAT RADIO, 20 WHEELS, ALLOY WHEELS.BACK-UP CAMERA, ALL WHEEL DRIVE, LEATHER, HEATED REAR SEATS, HEATED FRONT SEATS, COOLED FRONT SEATS, NAVIGATION, BLUETOOTH, MOONROOF, REAR PARKING AID, DVD ENTERTAINMENT, MP3 Player, NO ACCIDENTS on CARFAX, KEYLESS ENTRY, HID HEADLIGHTS, SAT RADIO, 20 WHEELS, ALLOY WHEELS.BACK-UP CAMERA, ALL WHEEL DRIVE, LEATHER, HEATED REAR SEATS, HEATED FRONT SEATS, COOLED FRONT SEATS, NAVIGATION, BLUETOOTH, MOONROOF, REAR PARKING AID, DVD ENTERTAINMENT, MP3 Player, NO ACCIDENTS on CARFAX, KEYLESS ENTRY, HID HEADLIGHTS, SAT RADIO, 20 WHEELS, ALLOY WHEELS.CARFAX BUY BACK GUARANTEE, BACK-UP CAMERA, ALL WHEEL DRIVE, LEATHER, HEATED REAR SEATS, HEATED FRONT SEATS, COOLED FRONT SEATS, NAVIGATION, BLUETOOTH, MOONROOF, REAR PARKING AID, DVD ENTERTAINMENT, MP3 Player, NO ACCIDENTS on CARFAX, KEYLESS ENTRY, HID HEADLIGHTS, SAT RADIO, 20 WHEELS, ALLOY WHEELS.CARFAX BUY BACK GUARANTEE, BACK-UP CAMERA, ALL WHEEL DRIVE, LEATHER, HEATED REAR SEATS, HEATED FRONT SEATS, COOLED FRONT SEATS, NAVIGATION, BLUETOOTH, MOONROOF, REAR PARKING AID, DVD ENTERTAINMENT, MP3 Player, NO ACCIDENTS on CARFAX, KEYLESS ENTRY, HID HEADLIGHTS, SAT RADIO, 20 WHEELS, ALLOY WHEELS.BACK-UP CAMERA, ALL WHEEL DRIVE, LEATHER, HEATED REAR SEATS, HEATED FRONT SEATS, COOLED FRONT SEATS, NAVIGATION, BLUETOOTH, MOONROOF, REAR PARKING AID, DVD ENTERTAINMENT, MP3 Player, NO ACCIDENTS on CARFAX, KEYLESS ENTRY, HID HEADLIGHTS, SAT RADIO, 20 WHEELS, ALLOY WHEELS.BACK-UP CAMERA, ALL WHEEL DRIVE, LEATHER, HEATED REAR SEATS, HEATED FRONT SEATS, COOLED FRONT SEATS, NAVIGATION, BLUETOOTH, MOONROOF, REAR PARKING AID, DVD ENTERTAINMENT, MP3 Player, NO ACCIDENTS on CARFAX, KEYLESS ENTRY, HID HEADLIGHTS, SAT RADIO, 20 WHEELS, ALLOY WHEELS.BACK-UP CAMERA, ALL WHEEL DRIVE, LEATHER, HEATED REAR SEATS, HEATED FRONT SEATS, COOLED FRONT SEATS, NAVIGATION, BLUETOOTH, MOONROOF, REAR PARKING AID, DVD ENTERTAINMENT, MP3 Player, NO ACCIDENTS on CARFAX, KEYLESS ENTRY, HID HEADLIGHTS, SAT RADIO, 20 WHEELS, ALLOY WHEELS.BACK-UP CAMERA, ALL WHEEL DRIVE, LEATHER, HEATED REAR SEATS, HEATED FRONT SEATS, COOLED FRONT SEATS, NAVIGATION, BLUETOOTH, MOONROOF, REAR PARKING AID, DVD ENTERTAINMENT, MP3 Player, NO ACCIDENTS on CARFAX, KEYLESS ENTRY, HID HEADLIGHTS, SAT RADIO, 20 WHEELS, ALLOY WHEELS.BACK-UP CAMERA, ALL WHEEL DRIVE, LEATHER, HEATED REAR SEATS, HEATED FRONT SEATS, COOLED FRONT SEATS, NAVIGATION, BLUETOOTH, MOONROOF, REAR PARKING AID, DVD ENTERTAINMENT, MP3 Player, NO ACCIDENTS on CARFAX, KEYLESS ENTRY, HID HEADLIGHTS, SAT RADIO, 20 WHEELS, ALLOY WHEELS.BACK-UP CAMERA, ALL WHEEL DRIVE, LEATHER, HEATED REAR SEATS, HEATED FRONT SEATS, COOLED FRONT SEATS, NAVIGATION, BLUET
Vehicle Details
Exterior
Fog lamps, front, integral in front fascia
Glass, Solar-Ray tinted, laminated front windows
Headlamp washer system
Headlamps, Xenon, High-Intensity Discharge (HID), windshield wiper-activated with Adaptive Forward Lighting System, headlamp washers, headlamp leveling and night-time flash-to-pass feature
Liftgate, rear power with memory height
Mirrors, outside heated, power-adjustable, power-folding and driver-side auto-dimming, body-color
Roof rails, Chrome
Sunroof, power UltraView double-sized glass roof that opens over first row, tilt-sliding with Express Open and power sunshade
Tire inflation kit
Tires, P235/55R20 H-rated all-season, blackwall
Wheels, 20 x 8 (50.8 cm x 20.3 cm) bright machined finish with premium painted accents (Upgradeable to (RTU) 20 x 8 Chrome Tech wheels.)
Wipers, Rainsense
Interior
Adaptive Remote Start
Antenna, roof-mounted hex band
Armrest, front center, fore/aft, sliding
Armrest, rear center with dual cup holders
Audio controls, rear seat
Audio system feature, Bose 5.1 surround sound 10-speaker system
Audio system with navigation, AM/FM/SiriusXM stereo, single CD/DVD player, 40GB Hard Drive Device, MP3 playback Grace notes, HDD-based navigation, rear-seat entertainment compatible, iPOD support with digital streaming, media transport protocol, Bluetooth phone interface compatible, voice recognition, auxiliary jack, USB and Bose 5.1 Surround Sound 10-speaker system (Includes (UVC) Rear Vision Camera and (UQS) Bose 5.1 Surround Sound 10-speaker system.)
Bluetooth for phone personal cell phone connectivity to vehicle audio system
Cargo management, rear storage area includes U-rail with adjustable cargo fence, under floor storage and retractable cargo shade
Cargo shade, retractable Shale and Titanium
Climate control, tri-zone automatic with individual climate settings for driver, right-front passenger and rear passengers
Console, front floor with floor shifter, integral armrest, storage compartment and cup holders
Console, overhead with sunroof switch (if equipped), Universal Home Remote (if equipped) and Ultrasonic Front and Rear Parking Assist indicator (if equipped)
Console, rear floor with rear-seat audio controls and rear-seat HVAC controls
Cruise control, electronic with set and resume speed
Defogger, rear-window electric with front and side window outlets for the driver and right-front passenger
Door locks, power programmable
Driver Information Center, enhanced full-color
Floor mats, carpeted front and rear
Fuel gauge, analog
Instrumentation, analog with speedometer, tachometer, fuel gauge, oil pressure gauge, engine water temperature gauge, primary PRNDL and Driver Information Center
Keyless Access
Lighting accent, LED spotlights with lighting pipes includes lit door sill plates
Mirror, inside rearview auto-dimming includes OnStar controls ((UVC) rearview camera displays in mirror when (UYS) audio system with navigation is not ordered.)
Pedals, power adjustable with memory for accelerator and brake
Remote keyless entry
Seat adjuster front driver-side thigh support
Seat adjuster, front passenger 8-way power
Seat adjusters, driver and front passenger power lumbar control
Seat trim, leather seating surfaces
Seat, rear 60/40 split-folding with recline
Seat, rear pass-through
Seat, ventilated driver
Seat, ventilated passenger
Seats, front bucket includes 8-way power driver seat adjuster
Seats, heated driver and front passenger
Seats, heated rear outboard seating positions
Sensor, automatic air circulation/air quality
Sensor, humidity
SiriusXM Satellite Radio is standard on nearly all 2012 GM models. Enjoy a 3-month trial to the 'XM Select' package, with over 170 channels including commercial-free music, all your favorite sports, exclusive talk and entertainment. And now add premium channels to your trial at no-cost. Welcome to the world of satellite radio. (Requires a subscription sold separately by SiriusXM after the trial period. If you decide to continue your service at the end of your subscription, service will automatically renew and bill, at the rates in effect at the time of renewal, until you call SiriusXM at 1-866-635-2349 to cancel. See our Customer Agreement for complete terms at www.siriusxm.com. Available only to those at least 18 and older in the 48 contiguous USA and D.C.)
Steering column, manual rake and telescopic
Steering wheel controls, mounted controls for audio and cruise
Steering wheel, leather-wrapped 3-spoke
Theft-deterrent alarm system
Theft-deterrent system, vehicle, PASS-Key III+
Universal Home Remote includes garage door opener, 3-channel programmable
Visors, driver and front passenger illuminated vanity mirrors
Windows, power front express-up and down, rear express down
Mechanical
Alternator, 150 amps
Battery, maintenance-free with rundown protection
Chassis continuously variable real time damping (Includes (FE3) sport suspension.)
Differential, electronic, limited slip (AWD only)
Drivetrain, all-wheel drive with eLSD
Engine, 3.6L SIDI DOHC V6 VVT with E85 FlexFuel (gas ethanol) capability (308 hp [229.7 kW] @ 6800 rpm, 265 lb-ft of torque [357.8 N-m] @ 2400 rpm)
Exhaust, dual stainless-steel with chrome tips
Rear axle, 3.39 ratio
Steering, power, variable effort rack-and-pinion, speed-sensitive
Suspension, Sport
Transmission, 6-speed automatic, AWD, 6T70 with tap-up/tap-down (on shifter), performance shifting and manual-up/manual-down (Must specify a transmission.)
Safety
Air bags, dual-stage frontal and side impact, driver and right-front passenger and head curtain side-impact, front and rear outboard seating positions includes Passenger Sensing System (Head curtain side air bags are designed to help reduce the risk of head and neck injuries to front and outboard rear seat occupants on the near side of certain side-impact collisions. Always use safety belts and the correct child restraints for your child's age and size. Even in vehicles equipped with air bags and the Passenger Sensing System, children are safer when properly secured in a rear seat. Never place a rear-facing infant restraint in the front seat of any vehicle equipped with an active frontal air bag. See the vehicle's Owner's Manual and child safety seat instructions for more safety information.)
Automatic Crash Response
Automatic Occupant Sensing System sensor indicator inflatable restraint
Brakes, 4-wheel antilock, 4-wheel vented disc
Daytime Running Lamps
Door locks, rear child security
Front and Rear Park Assist
OnStar Turn-by-Turn Navigation
OnStar, 1-year of Directions and Connections plan includes Automatic Crash Response, Emergency Services, Crisis Assist, Stolen Vehicle Assistance including Remote Ignition Block, Remote Door Unlock, Turn-by-Turn Navigation with Destination Download (requires navigation radio) and OnStar eNav (where available), OnStar Vehicle Diagnostics, Roadside Assistance, Remote Horn and Lights, and Hands Free Calling. (Also includes Stolen Vehicle Slowdown. Visit onstar.com for details and system limitations.)
Rear Vision Camera (Included and only available with (UYS) audio system with navigation.)
Safety belts, 3-point, all seating positions
StabiliTrak
Stolen Vehicle Assistance
Tire Pressure Monitor
Traction control, all-speed brake and engine controlled
Details
TRANSMISSION 6-SPEED AUTOMATIC AWD 6T70 with tap-up/tap-down (on shifter) performance shifting and manual-up/manual-down (STD)
TIRE COMPACT SPARE
TRAILERING PROVISIONS includes hitch and wiring harness
TITANIUM W/EBONY ACCENTS LEATHER SEATING SURFACES
PREMIUM COLLECTION PREFERRED EQUIPMENT GROUP Includes Standard Equipment
WHEELS 20 X 8 (50.8 CM X 20.3 CM) BRIGHT MACHINED FINISH WITH PREMIUM PAINTED ACCENTS (STD)
AUDIO SYSTEM WITH NAVIGATION AM/FM/SIRIUSXM STEREO SINGLE CD/DVD PLAYER 40GB HARD DRIVE DEVICE MP3 PLAYBACK Grace notes HDD-based navigation rear-seat entertainment compatible iPOD support with digital streaming media transport protocol Bluetooth phone interface compatible voice recognition auxiliary jack USB and Bose 5.1 Surround Sound 10-speaker system (STD)
LPO PROTECTION PACKAGE includes molded splash guards clear protective hood film and rear fascia protector
LICENSE PLATE BRACKET FRONT
SEATS FRONT BUCKET includes 8-way power driver seat adjuster (STD)
ENGINE 3.6L SIDI DOHC V6 VVT WITH E85 FLEXFUEL (GAS ETHANOL) CAPABILITY (308 hp [229.7 kW] @ 6800 rpm 265 lb-ft of torque [357.8 N-m] @ 2400 rpm) (STD)
LPO HIGHWAY SAFETY KIT includes first aid kit PVC tape cotton cloth fuse kit bungee cord cotton gloves flashlight rain poncho screwdriver booster cables pliers and Need Help banner
LPO GRILLE BRIGHT FINISH
LPO ALL-WEATHER FLOOR MATS
ENTERTAINMENT SYSTEM REAR SEAT DUAL DISPLAY DVD with wireless headphones and remote control
CRYSTAL RED TINTCOAT
Power Driver Seat
Mirror Memory
Seat Memory
Woodgrain Interior Trim
Locking/Limited Slip Differential
All Wheel Drive
Active Suspension
Power Steering
Aluminum Wheels
Tires - Front Performance
Tires - Rear Performance
Sun/Moonroof
Generic Sun/Moonroof
Panoramic Roof
HID headlights
Fog Lamps
Heated Mirrors
Power Mirror(s)
Power Folding Mirrors
Intermittent Wipers
Variable Speed Intermittent Wipers
Rain Sensing Wipers
AM/FM Stereo
CD Player
Navigation System
Premium Sound System
Satellite Radio
MP3 Player
Bluetooth Connection
Back-Up Camera
Auxiliary Audio Input
Hard Disk Drive Media Storage
Satellite Radio
Requires Subscription
Premium Sound System
Rear Seat Audio Controls
Bluetooth Connection
Power Driver Seat
Bucket Seats
Leather Seats
Power Passenger Seat
Driver Adjustable Lumbar
Passenger Adjustable Lumbar
Heated Front Seat(s)
Heated Front Seat(s)
Cooled Front Seat(s)
Heated Rear Seat(s)
Pass-Through Rear Seat
Rear Bench Seat
Pass-Through Rear Seat
A/C
Rear A/C
Floor Mats
Adjustable Steering Wheel
Leather Steering Wheel
Cruise Control
Steering Wheel Audio Controls
Power Windows
Power Door Locks
Adjustable Pedals
Cruise Control
Universal Garage Door Opener
Keyless Entry
Power Door Locks
Engine Immobilizer
Keyless Start
Keyless Entry
Power Door Locks
Remote Engine Start
Security System
Engine Immobilizer
Climate Control
Multi-Zone A/C
A/C
Rear A/C
Rear Defrost
Auto-Dimming Rearview Mirror
Driver Vanity Mirror
Passenger Vanity Mirror
Driver Illuminated Vanity Mirror
Passenger Illuminated Visor Mirror
Cargo Shade
Cargo Shade
ABS
4-Wheel Disc Brakes
Traction Control
Stability Control
Traction Control
Daytime Running Lights
Driver Air Bag
Passenger Air Bag
Front Side Air Bag
Front Head Air Bag
Rear Head Air Bag
Passenger Air Bag Sensor
Passenger Air Bag Sensor
Rear Parking Aid
Back-Up Camera
Telematics
Navigation from Telematics
Telematics
Telematics
Telematics
Navigation from Telematics
Child Safety Locks
Tire Pressure Monitor
Other Vehicles You May Like
Customer Reviews
I bought it one week ago. It's beautiful and luxurious. Nicest car I have ever owned. I found this gem on Cars.com. I did all of my research using cars.com as well. I hope this car brings me many miles of happiness .
Read more reviews at Cars.com
Get Directions
Please enter an address
to 174 U.S. 202 - Flemington, NJ 08822
Get Directions
Disclaimer:
*Tax, tags, title, and $454 Doc fee not included.
While great effort is made to ensure the accuracy of the information on this site, errors do occur so please verify information with a customer service rep. This is easily done by calling us at 908-788-5700 or by visiting us at the dealership.
**With approved credit. Terms may vary. Monthly payments are only estimates derived from the vehicle price with a 72 month term, 5.9% interest and 20% downpayment.